DURATION: 40 MINUTES FOLLOWED BY Q&A SESSION
LISTEN TO OUR EXPERTS LIVE FROM YOUR OWN DESK
'Deep Dive into Capital Product Partners' (CPLP)
Growth Strategy and Sector Outlook
Live Webinar
1x1 Discussion between CPLP CEO & Stifel Head of Maritime Research
THURSDAY, OCTOBER 7, 2021 at 10:00 AM ET



Presented by:

Overview
The focus of this in-depth discussion will be on three main verticals:
Capital Product Partners' development, strategy, market positioning, competitive advantages and growth prospects.
CPLP is positioned as a growth oriented maritime transportation MLP diversified across several industry sectors. The Partnership has implemented a number of transformational initiatives aimed to optimize growth and its operational and financial performance.
Furthermore, the speakers will examine the container and LNG markets, where CPLP is currently active, including supply and demand fundamentals, asset values and freight rates, orderbook and sectors outlook. Lastly, the discussion will also address critical issues surrounding the maritime industry.
Speakers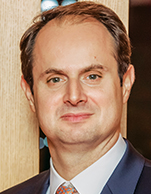 Jerry Kalogiratos
Chief Executive Officer, Capital Product Partners L.P.
Mr. Jerry Kalogiratos currently serves as Chief Executive Officer and Director of Capital Product Partners L.P ('CPLP'). Mr Kalogiratos was part of the team that completed the IPO of CPLP in 2007. He has previously served as Chief Financial Officer and Chief Operating Officer of the Partnership. Mr. Kalogiratos has also served as Chief Financial Officer and director of NYSE listed Crude Carriers Corp before its merger with the Partnership in September 2011.

He has over 15 years of experience in the shipping and finance industries, specializing in vessel acquisition and projects and shipping finance Mr. Kalogiratos holds an Executive Finance degree from the London Business School, an MA in 'European Economics and Politics' from the Humboldt University in Berlin and a B.A. degree in 'Politics, Philosophy and Economics' from the University of Oxford in the United Kingdom.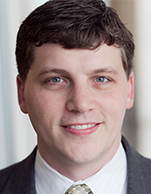 Ben Nolan
Managing Director, Stifel Financial Corp.
Mr. Ben Nolan joined Stifel in May 2013 covering the shipping and energy infrastructure sectors. Most recently Mr. Nolan was part of Knight Capital covering both equity and debt of companies in the maritime sector. Prior to Knight, he spent six years at Jefferies as an equity research analyst covering the shipping sector. In addition to equity research, Mr. Nolan spent several years as a corporate financial analyst for EOG Resources in the oil and gas business.

Mr. Nolan graduated from Texas A&M University with a B.B.A. in Finance and received his M.B.A. from the University of Houston. Mr. Nolan is also a CFA charterholder.

WEBINAR STRUCTURE

The webinar will consist of a 40 minute expert discussion, which will be followed by a Q&A. This webinar will be archived and available for replay upon registration.

Q&A SESSION - Submitting Questions

Participants can submit questions to the panelists prior to or during the event through the special feature on the event page, or they can email them to us at questions@capitallink.com.

ABOUT CAPITAL PRODUCT PARTNERS L.P.

Capital Product Partners L.P. (NASDAQ: CPLP), a Marshall Islands master limited partnership, is an international owner of ocean-going vessels. CPLP currently owns 18 vessels, including 12 Neo-Panamax container vessels, three Panamax container vessels, one Capesize bulk carrier and two LNG carriers and has agreed to acquire a third LNG carrier.

For more information please visit the company's website http://www.capitalpplp.com/

Achieve Maximum Visibility as the Exclusive Presenter/Sponsor of a Capital Link Webinar
When was the last time you were able to talk to a global audience about your company's products and services? We can help you do that with one of our cost-effective, high-return Webinars.
The Capital Link Shipping Webinar Series provides numerous live and on-demand playback investor webinars that are focused on topics of contemporary interest in the industry. As a sponsor of one of these webinars, your company will provide updates and enlightenment on issues of importance while aligning your organization with the interests of our audience. Sponsors of these webinars will receive brand recognition and exposure as well as the ability to offer a white paper or PowerPoint presentation at registration to webcast attendees so as to generate leads.

For more information on webinar sponsorship opportunities, please email forum@capitallink.com or call +1 212 661-7566.
Capital Link - New York - London - Athens
230 Park Avenue - Suite 1536 - NY - New York 10169, USA - Tel.: +1 212 661 7566 - Fax: +1 212 661 7526
10 Lower Grosvenor Place, London, SW1W 0EN, United Kingdom - Tel: +44 795 626 2380
40, Agiou Konstantinou Str, Suite A 5, 151-24 Athens, Greece - Tel. +30 210 6109 800 - Fax +30 210 6109 801

www.capitallink.com - www.capitallinkshipping.com - www.capitallinkportals.com
www.capitallinkforum.com - www.capitallinkwebinars.com