Preview in browser
On the occasion of the establishment of the
"Miltiadis Marinakis Endowed Professorship for Modern Greek Language and Culture" at The Ohio State University
&
of the appointment of the first Professor, Mr. Yiorgos Anagnostou

You are cordially invited to the
Capital Link Webinar discussion on the topic of:
"Culture and Education among Greek Americans"

PROGRAMME

April 7, 2021
Duration 90 minutes
Athens time
London time
US Eastern time
19:00–19:05pm
17:00–17:05pm
12:00–12:05pm
Welcome
19:05–20:35pm
17:05–18:35pm
12:05–13:35pm
Discussion
20:35–20:50pm
18:35–18:50pm
13:35–13:50pm
Q&A SESSION
SUBMITTING
QUESTIONS
OVERVIEW

Academic departments in the humanities have been dwindling in the past decades worldwide, as part of a wider shift of interest from the arts and humanities to the sciences. This shift is more practically oriented, but can endanger knowledge of cultural diversity, language, and tradition both for individuals and societies.
To preserve access to higher education about Modern Greece abroad, with Mr. Evangelos Marinakis as lead sponsor, Ohio Hellenic Paideia ('OHP', Columbus Ohio, USA) initiated and completed a new round of fundraising between 2015-2020, in order to safeguard the continuing operation of the Modern Greek Studies Program at The Ohio State University (Columbus Ohio, USA).
The chair of the program has been named after Mr. Marinakis' late father, Miltiadis Marinakis, a well-respected philanthropist, who instilled in Mr. Marinakis a sense of duty toward his fellow man and pride in his Greek heritage.
The "Miltiadis Marinakis Endowed Professorship for Modern Greek Language and Culture" was established by The Board of Trustees of The Ohio State University ('OSU') on the 25th of March, 2020.
This webinar will highlight modern Greek language and culture, in the wider context of the Greek-American experience, preserving tradition throughout history, while absorbing and reshaping enriching influences, and evolving with global popular culture.
WEBINAR STRUCTURE

The webinar will consist of a 90-minute expert discussion, which will be followed by a live Q&A session lasting for 15 minutes. This webinar will be archived and available for replay on demand upon registration.
FEATURED SPEAKERS

INTRODUCTORY REMARKS:
MODERATOR:
PANELISTS BY ORDER OF INTERVENTION:
PERSONALITIES FROM
EVENT SPONSOR


MEDIA PARTNERS

Q&A SESSION SUBMITTING QUESTIONS

Participants can submit questions to the panelists live during the event through the special feature on the event page (Q&A button), or they can email them prior or during the event to Capital Link at questions@capitallink.com
NOTE: This webinar will be available for replay after the live broadcast.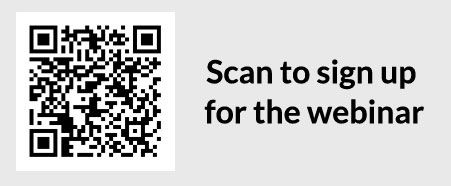 Capital Link has initiated a series of webinars at regular intervals aimed to raise the profile of Greece as a cultural, business and investment destination to the global community. The webinars feature experts who share their authoritative insight on a broad range of critical topics relevant to the culture as well as the economy and the business and investment opportunities in Greece and the broader region. Capital Link is known for hosting top quality physical and digital conferences around the world as well as a series of webinars and podcasts on a variety of industry, finance and investment topics. Capital Link's events combine top informational and education content with rich marketing and networking opportunities.
RECENT WEBINARS

© 2020 Capital Link, Inc. All Rights Reserved. The webinars are organized by Capital Link, a New York-based investor relations and financial communications firm. The views and opinions expressed in these webinars are those of the speakers, and do not reflect those of Capital Link, Inc. who takes no responsibility for them. The webinars are conducted for educational and informational purposes only and are not meant to provide advice of any kind. Capital Link expressly disclaims any liability for the webinars and the participants do so based on their own decision and at their own risk.
Athens - New York - London - Oslo - Hamburg - Limassol -
Shanghai - Singapore - Hong Kong - Tokyo
230 Park Avenue, Suite 1536 | New York, NY 10169
T: (212) 661-7566 | F: (212) 661-7526
www.capitallink.com