DURATION: 40 MINUTES FOLLOWED BY Q&A SESSION
LISTEN TO OUR EXPERTS LIVE FROM YOUR OWN DESK
LIVE DISCUSSION – DEEP DIVE INTO
GRINDROD SHIPPING HOLDINGS (GRIN) & THE DRY BULK SECTOR
WEDNESDAY, AUGUST 4, 2021 at 11:00 AM ET



Presented by:


OVERVIEW
This live in-depth 1x1 discussion will focus on three main verticals:
Grindrod Shipping Holdings Ltd's (GRIN) development, strategy, market positioning and competitive advantages. GRIN has implemented a number of strategic, transformational and growth initiatives optimizing the company's operational and financial structure and enhancing its sector leadership.
The dry bulk market – with main focus on the global commodities market trends and fundamentals (major and minor bulks), supply & demand, orderbook, sector outlook.
Industry issues – regulation, technology, environmental issues, ship safety & security and more. As the CEO of one of the major dry bulk shipowners and operators Mr. Wade has deep insight on the industry's direction and outlook.
ONE-ON-ONE DISCUSSION BETWEEN: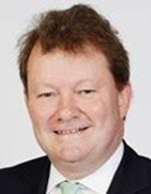 Martyn Wade
Chief Executive Officer, Grindrod Shipping Holdings Ltd
Martyn has 42 years of international shipping experience and has worked for shipowners, operators and shipbrokers in London, Johannesburg, New York and now Singapore. The companies he has worked for include Van Ommeren UK, Simpson Spence and Young Johannesburg, Clipper Bulk USA and HSBC London. Martyn joined Grindrod Limited in 2008, was appointed Chief Executive Officer of its subsidiary Island View Shipping in 2010, and became Chief Executive Officer of Grindrod Limited's Shipping Division in 2011. He was appointed to the Grindrod Limited board in 2011 as an executive director where he served until the listing of the Shipping division on the NASDAQ in June 2018.

Martyn is a director of the UK Freight Demurrage & Defense Association (UK), a director of BIMCO representing Singapore, a member of the advisory panel to the Singapore Maritime Foundation and is a member of the Baltic Exchange, having been first elected in 1979.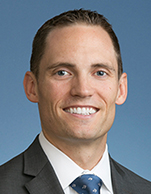 Randy Giveans
Group Head of the Energy Maritime, Shipping Equity Research, Jefferies
Randy Giveans is the Senior Analyst and Group Head of the Energy Maritime Shipping Equity Research Group and a Senior Vice President at Jefferies. He currently covers 30 energy maritime shipping companies that transport crude oil, refined petroleum products, LNG, LPG, dry bulk commodities, and containers. In 2019, he was named to Institutional Investor's (I.I.) All-America Research Team, and in 2018, he was named an Institutional Investor All-America Research Rising Star and was ranked as the #1 Stock Picker for Shipping in the Thomson Reuters Analyst Awards. Randy has appeared on CNBC and Bloomberg TV, and has been quoted in the Wall Street Journal, Forbes, and Bloomberg. Prior to joining Jefferies in 2011, Randy worked as a Senior Financial Analyst in the Corporate Finance department at Continental/United Airlines.

Mr. Giveans received a Bachelor of Science in Finance/Economics from Spring Hill College and an MBA in Finance with an Energy Specialization from the Freeman School of Business at Tulane University.

WEBINAR STRUCTURE

The webinar will consist of a 40-45 minute expert discussion, which will be followed by a Q&A lasting for 10-15 minutes. This webinar will be archived and available for replay upon registration.

Q&A SESSION - Submitting Questions

Participants can submit questions to the panelists prior to or during the event through the special feature on the event page, or they can email them to us at questions@capitallink.com.

ABOUT GRINDROD SHIPPING HOLDINGS LTD

Grindrod Shipping operates a fleet of owned and long-term and short-term chartered-in drybulk vessels predominantly in the handysize and supramax/ultramax segments. The drybulk business, which operates under the brand "Island View Shipping" ("IVS"), includes a Core Fleet of 31 vessels consisting of 15 handysize drybulk carriers and 16 supramax/ultramax drybulk carriers. The Company also owns one medium range product tanker on bareboat charter. The Company is based in Singapore, with offices in London, Durban, Tokyo, Cape Town and Rotterdam. Grindrod Shipping is listed on NASDAQ under the ticker "GRIN" and on the JSE under the ticker "GSH".

For more information please visit the company's website http://www.grinshipping.com/

Achieve Maximum Visibility as the Exclusive Presenter/Sponsor of a Capital Link Webinar
When was the last time you were able to talk to a global audience about your company's products and services? We can help you do that with one of our cost-effective, high-return Webinars.
The Capital Link Shipping Webinar Series provides numerous live and on-demand playback investor webinars that are focused on topics of contemporary interest in the industry. As a sponsor of one of these webinars, your company will provide updates and enlightenment on issues of importance while aligning your organization with the interests of our audience. Sponsors of these webinars will receive brand recognition and exposure as well as the ability to offer a white paper or PowerPoint presentation at registration to webcast attendees so as to generate leads.

For more information on webinar sponsorship opportunities, please email forum@capitallink.com or call +1 212 661-7566.
Capital Link - New York - London - Athens
230 Park Avenue - Suite 1536 - NY - New York 10169, USA - Tel.: +1 212 661 7566 - Fax: +1 212 661 7526
10 Lower Grosvenor Place, London, SW1W 0EN, United Kingdom - Tel: +44 795 626 2380
40, Agiou Konstantinou Str, Suite A 5, 151-24 Athens, Greece - Tel. +30 210 6109 800 - Fax +30 210 6109 801

www.capitallink.com - www.capitallinkshipping.com - www.capitallinkportals.com
www.capitallinkforum.com - www.capitallinkwebinars.com