DURATION: 40 MINUTES FOLLOWED BY Q&A SESSION
LISTEN TO OUR EXPERTS LIVE FROM YOUR OWN DESK
Presented by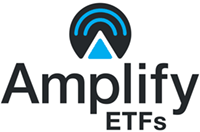 Tuesday, July 31, 2018, 11:00 AM ET

DURATION: 40 MINUTES FOLLOWED BY Q&A SESSION

LISTEN TO OUR EXPERT PRESENTERS LIVE FROM YOUR OWN DESK

This webinar has been approved for 1.00 CFP/CPWA/CIMA CE Credit.
Overview
Introducing the Amplify EASI Tactical Growth ETF (NYSE: EASI), an ETF that seeks to track the EASI Tactical Growth Index. The index is a rules-based strategy comprised of high quality growth stocks in times of upward momentum, with a tactical trigger that rotates to short-term fixed income in times of reduced momentum. This rules-based approach allows investors to participate in the potential returns of quality stocks while seeking lower volatility during market downturns. Join us as we discuss:
Implementing a tactical approach in your portfolio
The index methodology for identifying high quality growth stocks
EASI ETF overview
How EASI could fit in your portfolio
Event Speakers

WEBINAR STRUCTURE

The webinar will consist of a 40-minute expert presentation, which will be followed by a Q&A lasting for 15 minutes. This webinar will be archived and available for replay upon registration.

Q&A SESSION - Submitting Questions

Participants can submit questions to the panelists prior to or during the event through the special feature on the event page, or they can email them to us at questions@capitallink.com.



Important Disclosures

For Registered Investment Professionals Only. Not for Public Distribution

For the Amplify EASI Tactical Growth ETF prospectus click here

Read the prospectus carefully before investing.

Investing involves risk, including the possible loss of principal. Shares of any ETF are bought and sold at market price (not NAV), may trade at a discount or premium to NAV and are not individually redeemed from the Fund. The Fund is passively managed, and invests in the securities included in the Index regardless of their investment merit. The Fund may face more risks than if it were diversified broadly over numerous industries or sectors. The Fund invests in equity securities. The value of the Shares will fluctuate with changes in the value of these equity securities. The Fund invests in ETFs. The risks of owning an ETF, including lack of liquidity, could result in it being more volatile, and ETFs have management fees that increase their costs. High portfolio turnover (higher than 100%) may cause the Fund to incur additional transaction costs which may affect the Fund's performance. Holders of fixed-income securities will be affected by changes in interest rates, the creditworthiness of the issuer and other factors. An increase in prevailing interest rates typically causes the value of existing debt securities to fall and often has a greater impact on longer-duration debt securities and higher quality debt securities.

The EASI Growth Index is a rules-based index that was created and is maintained by EASI Investments, LLC ("EASI Investments" or the "Index Provider"). The Index uses a methodology designed to optimize risk-adjusted returns by tactically rotating between exposure to growth stocks and fixed-income securities so as to take advantage of the investment returns provided during periods of upward momentum, while seeking lower volatility during periods of momentum loss. EASI Investments is not affiliated with the Fund, Adviser, Sub-Adviser or the Distributor. The Fund is entitled to use the Index pursuant to a sublicensing arrangement with the Adviser, which in turn has a licensing agreement with the Index Provider. It is not possible to directly invest in an index.

Amplify Investments LLC is the Investment Adviser to the Fund, and Penserra Capital Management, LLC serves as the Investment SubAdviser.

Amplify ETFs are distributed by Quasar Distributors LLC.

Achieve Maximum Visibility as the Exclusive Presenter/Sponsor of a Capital Link Webinar
When was the last time you were able to talk to a global audience about your company's products and services? We can help you do that with one of our cost-effective, high-return Webinars.
The Capital Link Closed-End Funds & Global ETF Webinar Series provides numerous live and on-demand playback investor webinars that are focused on topics of contemporary interest in the industry. As a sponsor of one of these webinars, your company will provide updates and enlightenment on issues of importance while aligning your organization with the interests of our audience. Sponsors of these webinars will receive brand recognition and exposure as well as the ability to offer a white paper or PowerPoint presentation at registration to webcast attendees so as to generate leads.

For more information on webinar sponsorship opportunities, please email forum@capitallink.com or call +1 212 661-7566.
Capital Link - New York - London - Athens
230 Park Avenue - Suite 1536 - NY - New York 10169, USA - Tel.: +1 212 661 7566 - Fax: +1 212 661 7526
Longcroft House,2-8 Victoria Ave, London, EC2M 4NS, U.K - Tel. +44(0) 203 206 1320 - Fax. +44(0) 203 206 1321
40, Agiou Konstantinou Str, Suite A 5, 151-24 Athens, Greece - Tel. +30 210 6109 800 - Fax +30 210 6109 801

www.capitallink.com - www.capitallinkshipping.com - www.capitallinkportals.com
www.capitallinkforum.com - www.capitallinkwebinars.com