DURATION: 40 MINUTES FOLLOWED BY Q&A SESSION
LISTEN TO OUR EXPERTS LIVE FROM YOUR OWN DESK
Innovative Ways to Access the US Capital Markets
Presented by

After a review of recent trends and developments in capital raising activity in the US markets, our webinar will delve into innovative mechanisms that allow foreign issuers to access the US capital markets.

We will cover options such Direct Listings, Quotation Listings, SPACs and traditional IPOs. Pioneered by NYSE, Direct Listing is a whole new avenue for private companies to get listed on a US Exchange.

The discussion will touch upon the following areas:
How can private companies achieve a Direct Listing in the US without the traditional IPO process?
How can publicly listed companies on non-US Exchanges get listed in the US with or without capital raising?
How can non-US companies get a US listing through SPACs
What are the requirements, process, cost and timetable for each option?
How do they compare to traditional IPOs?
What are the advantages for issuers and investors?

Alex Ibrahim, Head of International Listing at NYSE and Ted Horton, Partner will take us through the regulatory, legal and commercial aspects of these options.
View NYSE Presentation
Moderator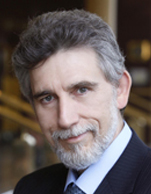 Nicolas Bornozis
President, Capital Link
Since 1996 Mr. Nicolas Bornozis is the founder, President and CEO of Capital Link, Inc., an international investor relations and financial advisory group. It assists listed companies and capital markets related organizations to develop and maintain access to European and North American investors. Capital Link has offices in New York, London and Athens and is a leader in investor relations for listed shipping companies, U.S. Closed-End Funds and ETFs and international companies accessing the U.S. and European markets.

He also established and managed, Alexander Capital, L.P, a US broker-dealer firm, which developed brokerage and investment banking business in North America with the Greek, Egyptian and Russian markets. Sold the company at the end of 2003 to a group of US investors representing Russian interests. Between 1998 and 2002, he also established and managed Alexander Asset Management, Inc. which handled portfolios invested in the Greek and European equity markets.

Prior to Capital Link (1988-1995), he served as President and CEO of CCF International Finance Corp. (CCF IFC), the US broker/dealer subsidiary of Credit Commercial de France, now part of HSBC, and worked at the International Department of Bankers Trust Company in New York (1982-1984) and then at the Commercial Banking operation of CCF in New York (1985-1987) focusing on the financing of Wall Street firms and shipping.

He holds an MBA from Harvard Business School (1982) and a Law Degree from the University of Athens (1979), in Greece with specialization in commercial and corporate law and is a graduate of Athens College in Greece.

For a period of twelve years he was a Visiting Lecturer on International Banking and Finance at the City University Business School (Department for Shipping Trade and Finance) in London, United Kingdom. Also, he served as Chairman of the Investment Management Committee of the Harvard Business School Club in New York.
Panelists
Alexandre L. Ibrahim
Head of International Capital Markets, NYSE
Alex Ibrahim is Head of International Capital Markets for the New York Stock Exchange (NYSE), a wholly-owned subsidiary of Intercontinental Exchange (NYSE: ICE). In this role, Ibrahim is responsible for attracting new listings from around the world – including Asia, Canada, EMEA and Latin America – and managing the NYSE's relationship with the hundreds of companies based outside of the U.S. in NYSE's listed community of leading companies. In this role, he also advises private companies, private equity firms, venture capitalists, investment bankers, legal and government communities and other exchanges on the exchange landscape, issues, NYSE initiatives and listing venue choice.

Prior to joining NYSE in 2000, Ibrahim held various positions in Brazil and the U.S. for a multinational consulting corporation. Ibrahim earned both his B.S. degree in Marketing and International Trade as well as his MBA from the Zicklin School of Business in New York. He also attended the School of Engineering at Universidade Gama Filho in Rio de Janeiro, Brazil. Ibrahim currently serves as a board member of the Brazilian American Chamber of Commerce and the North American Chilean Chamber of Commerce. He is fluent in English, Portuguese and Spanish.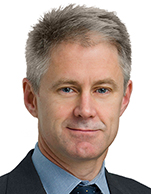 Ted Horton
Partner, Seward & Kissel LLP
Edward (Ted) Horton is a partner in and co-head of Seward & Kissel's Capital Markets and Securities Group, where he represents clients, predominantly in the shipping, offshore drilling and private funds space, in a wide array of corporate and U.S. securities law transactions. Mr. Horton focuses his practice on corporate securities law and represents domestic and foreign issuers in connection with a variety of securities transactions, including initial and secondary registered offerings of equity and debt securities, Rule 144A, Regulation S and Regulation D offerings, private equity investments and other private placements. He also advises domestic and foreign public companies with respect to securities law compliance matters, stock exchange listings and corporate governance matters, and advises institutional shareholders in connection with contested proxy solicitations, activist investing and related matters.

WEBINAR STRUCTURE

The webinar will consist of a 40-minute expert discussion, which will be followed by a Q&A lasting for 15 minutes. This webinar will be archived and available for replay upon registration.

Q&A SESSION - Submitting Questions

Participants can submit questions to the panelists prior to or during the event through the special feature on the event page, or they can email them to us at questions@capitallink.com.


Achieve Maximum Visibility as the Exclusive Presenter/Sponsor of a Capital Link Webinar
When was the last time you were able to talk to a global audience about your company's products and services? We can help you do that with one of our cost-effective, high-return Webinars.
The Capital Link Shipping Webinar Series provides numerous live and on-demand playback investor webinars that are focused on topics of contemporary interest in the industry. As a sponsor of one of these webinars, your company will provide updates and enlightenment on issues of importance while aligning your organization with the interests of our audience. Sponsors of these webinars will receive brand recognition and exposure as well as the ability to offer a white paper or PowerPoint presentation at registration to webcast attendees so as to generate leads.

For more information on webinar sponsorship opportunities, please email forum@capitallink.com or call +1 212 661-7566.
Capital Link - New York - London - Athens
230 Park Avenue - Suite 1536 - NY - New York 10169, USA - Tel.: +1 212 661 7566 - Fax: +1 212 661 7526
10 Lower Grosvenor Place, London, SW1W 0EN, U.K - Tel. +44(0) 795 626 2380 - Fax. +44(0) 203 206 1321
40, Agiou Konstantinou Str, Suite A 5, 151-24 Athens, Greece - Tel. +30 210 6109 800 - Fax +30 210 6109 801

www.capitallink.com - www.capitallinkshipping.com - www.capitallinkportals.com
www.capitallinkforum.com - www.capitallinkwebinars.com