DURATION: 40 MINUTES FOLLOWED BY Q&A SESSION
LISTEN TO OUR EXPERTS LIVE FROM YOUR OWN DESK
WEBINAR PRESENTATIONS
Click bellow to view all of the webinar presentations
Capital Link Webinar
The New Greek Insolvency Code: A Unified Framework for Early Warning,
Preventive Restructuring and Bankruptcy – Debt Release
The webinar is intended to serve as an introduction to the new insolvency provisions expected to come into effect in Greece as of the beginning of 2021. The Code is styled Code for Debt Settlement and Second Chance.
This bill is no less than a revolution for Greece. It introduces a unified code for restructuring and bankruptcy of individual and corporate debt for the first time in the country's history. It implements directly the recent EU Directive on restructuring and insolvency (1023/2019) ahead of all other member states. As such, the new Code should also help Greece better participate in the EU banking and markets union.
October 6, 2020

Athens time
London time
New York time
17:00 – 17:05 pm
15:00 – 15:05 pm
10:00 – 10:05 am
Welcome
17:05 – 17:45 pm
15:05 – 15:45 pm
10:05 – 10:45 am
Presentations
17:45 – 18:00 pm
15:45 – 16:00 pm
10:45 – 11:00 am
Q&A SESSION SUBMITTING QUESTIONS
Moderator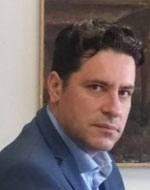 Fotis Kourmousis
Secretary Special for Private Debt Management, Ministry of Finance
http://www.keyd.gov.gr/
Fotis Kourmousis is the Special Secretary for Private Debt Management at the Ministry of Finance. Member of the Board of Directors of the Hellenic Development Bank SA (former Hellenic Fund of Entrepreneurship and Development) and Deputy Head of the Council of EquiFund at the Ministry of Development and Investment.
He has coordinated the implementation of the institutional framework for reducing private debt, focusing on non-performing loans, as well as debts towards State (Tax Authority, Social Security Institutions). The most important projects include the creation and implementation of debt restructuring schemes:
Οut-of-court workout platform for settling debts of companies, their general partners, freelance professionals and farmers
Primary residence protection platform for settling and subsidizing mortgage, consumer and business loans encumbered with primary residence of individuals
In order to tackle over-indebtedness and promote financial literacy, he has developed a nationwide network of 50 Debt Information and Support Centers and Offices, which provide advice to households as well as small and medium-sized enterprises for free.
In the past he has served as Special Advisor for Sustainable Development in International Organizations, such as the United Nations (2003-2009) and the European Commission (1999-2002).
He served as Special Advisor to the Ministries of:
Finance for Tax and Customs Administration as well as Information Systems (2012-2015)
Economy - Development for Investment Issues (2011-2012)
Environment - Energy - Climate Change (2009-2011) for sustainability issues
Agriculture for the Common Agricultural Policy / Greek Presidency of the EU (2003)
Postgraduate studies in Strategy and Leadership at Oxford SAID Business School as well as Executive Master's in Business Administration at American College of Greece (ALBA). Deputy Lecturer of Laboratories of the National Technical University of Athens, where he also obtained a PhD in Engineering. He has published numerous scientific articles in international research journals and has participated as a speaker at national, European and international conferences. Graduate in Environmental Management at the Aegean University.
Panelists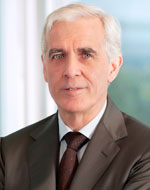 Stathis Potamitis
Managing Partner, Potamitisvekris
https://www.potamitisvekris.com/
Stathis has a broadly based transactional practice. He has worked on legislative and regulatory issues of the capital and derivatives market, financing and banking issues, international arbitration and corporate transactions and restructurings, including the transfer of loan portfolios.
As member of the Hellenic Corporate Governance Council he contributed to the Hellenic Corporate Governance Code and the drafting of best practices for unlisted and family enterprises. In 2014 he contributed to the drafting of the Dendias Law, introducing expedited proceedings to assist financial institutions in dealing with non performing exposures, including the special administration proceeding. He is currently engaged in the drafting of a new Bankruptcy Code.
Stathis is an INSOL International Fellow, a Fellow of the American College of Bankruptcy and a member of the International Insolvency Institute. He was also a member of a group of experts formed by the European Commission for the preparation of the recently passed Preventive Restructuring and Second Chance Directive. He is admitted to practice in Greece and in the State of New York.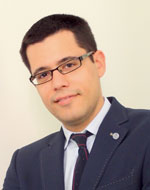 Alexandros N. Rokas
Attorney at Law, Alexandros Rokas Law Office
Alexandros Rokas is specialized in the areas of insolvency and restructuring, as well as corporate law. He holds an LL.B. from the University of Athens, LL.M. & PhD from the Humboldt University of Berlin and LL.M. from Harvard Law School.
Ηe is admitted to practise law before the Greek Supreme Court. His practice focuses on restructuring law, both from debtor and creditor perspective. He also teaches Commercial Law at the Department of Accounting and Finance of the Athens University of Economics and Business, as a lecturer adjunct. Further, he was a member of the committee established by the Greek Ministry of Justice to amend the Greek Bankruptcy Code. Finally, he is a member of ECGI, CERIL, IEEI and other law associations.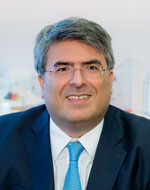 Alexandros Metallinos
Deputy Managing Partner , Karatzas & Partners
https://www.karatza-partners.gr/
Alexander Metallinos is a partner at Karatzas & Partners. He holds an LL.B. from the law school of the National and Kapodistrian University of Athens, an LL.M. and a doctorate in European Law from the Westfälische Universität Münster and an LL.M. from the Yale Law School.
He has extensive experience in banking, finance, energy and corporate law, as well as international arbitration.
He specializes in project financing and acquisition financing. In addition, he has done pioneering work in the fields of securitizations, structured finance and corporate financing transactions. He has acted in multiple securitization transactions since the enactment of the Greek Securitization Law (Law 3156/2003), including covered bond issuances and milestone NPL-portfolio related securitizations for the Greek market.
Alexander has participated in various committees for the reform of Greek corporate and insolvency law, including the committee that drafted law 4548/2018 on companies limited by shares (sociétés anonymes) and the committee to draft a new bankruptcy code.
He also provides the legal opinions on the enforceability in Greece of the netting provisions of the ISDA Master Agreement, of the ISDA collateral documents, of the Global Master Repurchase Agreement and of the European Federation of Electricity Traders Master Agreements.
Alexander has been named as a "Star Individual" from Chambers Europe 2020 and as a "Leading Individual" from The Legal500 EMEA.
He speaks Greek, English, German and French.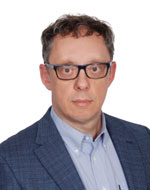 Vasilis Portokallis
Judge in the Athens Court of Appeal for Civil and Criminal Cases,
Mr. Portokallis serves as Judge in the Athens Court of Appeal for Civil and Criminal Cases, where he was appointed in May 2018. Previously, he served as President of the Court of First Instance in Athens, from 2011 to 2018, where he presided in the Commercial Law section. During his tenure he became an expert in insolvency law cases, and also dealt with all the spectrum of commercial law i.e intellectual property law, international transports, company law e.t.c. From 2001 to 2011, he was a first instance judge, dealing mostly with commercial law and insolvency cases.
He has participated in numerous seminars and conventions, on commercial law and especially insolvency issues, organized by EJTN (European Justice and Training Network) and other European and International organizations. He is also a member of the Judicial Wing of INSOL Europe and IEEI (International Exchange of Experience in Insolvency Law).
He holds a bachelor's degree in Law from the University of Athens and an LLM in International and Commercial Law from the University of Kent at Canterbury. He is a fluent speaker of English, French and Italian language. He worked as a lawyer, member of the Athens Bar Association, between 1994 to 2001, also specializing in commercial law.

WEBINAR STRUCTURE

The webinar will consist of a 40-minute expert discussion, which will be followed by a live Q&A session lasting for 15 minutes. This webinar will be archived and available for replay on demand upon registration.
Moderator:
Mr. Fotis Kourmousis, Secretary Special for Private Debt Management, Ministry of Finance
Introduction: the new code and its 3 main axes (early warning, preventive restructuring, 2nd chance)
Panelists :
Mr. Stathis Potamitis, Managing Partner, Potamitisvekris            
Improvements in the bankruptcy process
Dr. Alexandros N. Rokas, Attorney at Law, Alexandros Rokas Law Office               
Transfer of business as a restructuring tool
Mr. Alexandros Metallinos, Deputy Managing Partner, Karatzas & Partners        
Addressing the issue of "zombie" firms and stranded assets
Mr. Vasilis Portokallis, Judge in the Athens Court of Appeal for Civil and Criminal Cases
Changes to the judicial responsibilities stemming from the new Code

Q&A SESSION - Submitting Questions

Participants can submit questions to the panelists prior to or during the event through the special feature on the event page, or they can email them to us at questions@capitallink.com.


Capital Link is initiating a series of webinars at regular intervals aimed to raise the profile of Greece as a business and investment destination to a global investment community. The webinars will feature experts who will share their authoritative insight on a broad range of critical topics relevant to the economy and the business and investment opportunities in Greece and the broader region. Capital Link is known for hosting top quality physical and digital conferences around the world as well as a series of webinars and podcasts on a variety of industry, finance and investment topics. Capital Link's events combine top informational and education content with rich marketing and networking opportunities.

For more information on webinar sponsorship opportunities, please email forum@capitallink.com or call +1 212 661-7566.
Capital Link - New York - London - Athens
230 Park Avenue - Suite 1536 - NY - New York 10169, USA - Tel.: +1 212 661 7566 - Fax: +1 212 661 7526
10 Lower Grosvenor Place, London, SW1W 0EN, United Kingdom • Tel: +44 795 626 2380
40, Agiou Konstantinou Str, Suite A 5, 151-24 Athens, Greece - Tel. +30 210 6109 800 - Fax +30 210 6109 801

www.capitallink.com - www.capitallinkshipping.com - www.capitallinkportals.com
www.capitallinkforum.com - www.capitallinkwebinars.com