Does Size Matter? Shipping Operational Performance & Fleet Size
Deep Dive into the Moore Maritime Index

Wednesday, July 8, 2020, 10:00 AM EDT
DURATION: 40 MINUTES FOLLOWED BY Q&A SESSION
LISTEN TO OUR EXPERT PRESENTERS LIVE FROM YOUR OWN DESK
A new study by Moore calls into question the popular belief that consolidation and scale inevitably result to lower operating costs.

Surveying more than 150 companies managing in excess of 1,500 vessels globally in the dry bulk and tanker sectors, data is grouped under four categories based on fleet size under management : 1-5 vessels, 6-10 vessels, 11-20 vessels, more than 20 vessels. It also takes into consideration vessel age and size, as well as sector income performance. The study aims at identifying possible relationships between fleet size and vessel operational performance.

A one-on-one discussion on the study, its methodology and conclusions will follow a brief introductory presentation.

Participants will have the opportunity to submit their questions for a live Q&A with Mr. Constantinou.

Panelists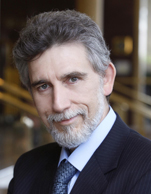 Nicolas Bornozis
President, Capital Link
Since 1996 Mr. Nicolas Bornozis is the founder, President and CEO of Capital Link, Inc., an international investor relations and financial advisory group. It assists listed companies and capital markets related organizations to develop and maintain access to European and North American investors. Capital Link has offices in New York, London and Athens and is a leader in investor relations for listed shipping companies, U.S. Closed-End Funds and ETFs and international companies accessing the U.S. and European markets.

He also established and managed, Alexander Capital, L.P, a US broker-dealer firm, which developed brokerage and investment banking business in North America with the Greek, Egyptian and Russian markets. Sold the company at the end of 2003 to a group of US investors representing Russian interests. Between 1998 and 2002, he also established and managed Alexander Asset Management, Inc. which handled portfolios invested in the Greek and European equity markets.

Prior to Capital Link (1988-1995), he served as President and CEO of CCF International Finance Corp. (CCF IFC), the US broker/dealer subsidiary of Credit Commercial de France, now part of HSBC, and worked at the International Department of Bankers Trust Company in New York (1982-1984) and then at the Commercial Banking operation of CCF in New York (1985-1987) focusing on the financing of Wall Street firms and shipping.

He holds an MBA from Harvard Business School (1982) and a Law Degree from the University of Athens (1979), in Greece with specialization in commercial and corporate law and is a graduate of Athens College in Greece.

For a period of twelve years he was a Visiting Lecturer on International Banking and Finance at the City University Business School (Department for Shipping Trade and Finance) in London, United Kingdom. Also, he served as Chairman of the Investment Management Committee of the Harvard Business School Club in New York.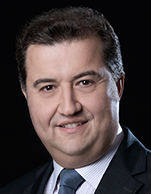 Costas Constantinou
Managing Partner, Moore Greece; Global Maritime Leader Moore Network
Mr. Costas Constantinou was born in Athens, Greece in 1969. He was raised in Piraeus, until 1987, when he began his studies in England, at the London School of Economics. In 1990 he graduated with a degree in economics (BSc Econ). Hereafter he begun his professional career working at Moore Stephens London, as a trainee Chartered Accountant. In 1994 he obtained the professional title of Chartered Accountant and continued to work in London, gaining invaluable professional experience with particular emphasis on the emerging techniques of electronic auditing.

In 1996 he returned to Greece and began working at Moore Greece, taking on a wide range of responsibilities, particularly in the shipping and manufacturing industries. In 2002 he acquired the additional professional title of Greek Certified Public Accountant and in 2004 he became a Partner. In 2013, he took over as Managing Partner at Moore Greece and is currently the Global Maritime Leader of the Moore Global network.

He is specialized in financial audits and strategic planning in matters of taxation, group and company structures, corporate transparency and regulatory compliance.

He has served as Governor of the Propeller Club of Piraeus since 2009 and was its General Secretary from 2018 to 2019 when his term ended.

From 2017 to 2019, he was on the Executive Committee of the European Network of Moore Global and from 2016 he is a member of the Board of Directors of the Training Institute of the Hellenic Association of Certified Public Accountants.

In 2015, 2016 and 2018 he attended specialized courses at Harvard Business School, with other partners of Moore Stephens International. He often participates as a speaker in various shipping conferences and his articles on shipping have been featured several times in the press.

He is an amateur photographer and a keen cyclist and has participated in several amateur triathlons, running and cycling competitions. He has now started playing the drums. He is married to Ifigenia Karathanou and has 2 daughters, Emilia, 23, and Mary 21.

About Moore Greece


Moore Greece, an independent member of Moore Global, is an accounting and consulting firm specializing in the shipping, media and hotel sectors. Our wide range of services covers audit and assurance, tax consulting, governance- risk and compliance, IT consulting, transaction and outsourcing for the family owned businesses and entrepreneurs we serve. With over 120 professionals, deep knowledge and award winning proprietary tools, we can help clients improve efficiency and maximize profitability. By being the first international accounting firm in Greece with over 55 years of presence in the local market, we remain one of the most historic and important firms in our industry.

About Moore Global Network


At Moore, our purpose is to help people thrive - our clients, our people and the communities they live and work in. We're a global accounting and advisory family of over 30,000 people across more than 260 independent firms and 110 countries, connecting and collaborating to take care of your needs - local, national and international. When you work with Moore firms, you'll work with people who care deeply about your success and who have the drive and dedication to deliver results for you and your business. You'll have greater access to senior expertise than with many firms. We'll be here for you whenever you need us - to help you see through the maze of information, to guide you in your decisions and to make sure you take advantage of every opportunity. To help you thrive in a changing world.


WEBINAR STRUCTURE

The webinar will consist of a 40-minute expert discussion, which will be followed by a Q&A lasting for 15 minutes. This webinar will be archived and available for replay upon registration.


Q&A SESSION - Submitting Questions

Participants can submit questions to the panelists prior to or during the event through the special feature on the event page, or they can email them to us at questions@capitallink.com.



Achieve Maximum Visibility as the Exclusive Presenter/Sponsor of a Capital Link Webinar





When was the last time you were able to talk to a global audience about your company's products and services? We can help you do that with one of our cost-effective, high-return Webinars.




The Capital Link Shipping Webinar Series provides numerous live and on-demand playback investor webinars that are focused on topics of contemporary interest in the industry. As a sponsor of one of these webinars, your company will provide updates and enlightenment on issues of importance while aligning your organization with the interests of our audience. Sponsors of these webinars will receive brand recognition and exposure as well as the ability to offer a white paper or PowerPoint presentation at registration to webcast attendees so as to generate leads.


For more information on webinar sponsorship opportunities, please email forum@capitallink.com or call +1 212 661-7566.





Capital Link - New York - London - Athens
230 Park Avenue - Suite 1536 - NY - New York 10169, USA - Tel.: +1 212 661 7566 - Fax: +1 212 661 7526
Longcroft House,2-8 Victoria Ave, London, EC2M 4NS, U.K - Tel. +44(0) 203 206 1320 - Fax. +44(0) 203 206 1321
40, Agiou Konstantinou Str, Suite A 5, 151-24 Athens, Greece - Tel. +30 210 6109 800 - Fax +30 210 6109 801

www.capitallink.com - www.capitallinkshipping.com - www.capitallinkportals.com
www.capitallinkforum.com - www.capitallinkwebinars.com