DURATION: 30 MINUTES FOLLOWED BY Q&A SESSION
LISTEN TO OUR EXPERTS LIVE FROM YOUR OWN DESK
Deep Dive Into Pyxis Tankers Inc. (PXS)
and Product Tankers Sector Outlook
Live Webinar
1x1 Discussion between
PXS Chairman, CEO and Director of Research, Univest Securities, LLC
TUESDAY, NOVEMBER 30, 2021 at 10:00 AM ET



Presented by:

Overview
The focus of this in-depth discussion will be on three main verticals:
PXS development, strategy, market positioning, competitive advantages and growth prospects.
Pyxis Tankers Inc. is positioned as a growth oriented, pure - play owner of a modern fleet of product tankers engaged in the seaborne transportation of refined petroleum products and other bulk liquids.
Furthermore, the webinar will examine the Product Tankers sector where PXS is currently active, including supply and demand fundamentals, asset values and freight rates, orderbook and sector outlook. Lastly, the discussion will also address critical issues surrounding the maritime industry.
Speakers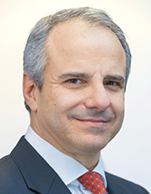 Valentios (Eddie) Valentis
CEO, Pyxis Tankers (PXS)
Valentios ("Eddie") Valentis, has over 27 years of shipping industry experience, including owning, operating and managing tankers. He has founded Pyxis Tankers Inc. and is serving as Chief Executive Officer and Chairman of the board of directors since inception. Mr. Valentis is also the President of Pyxis Maritime Corp., a company he founded in 2007. In 2001, Mr. Valentis was appointed President/CEO of Konkar Shipping Agencies S.A., a drybulk operator based in Greece, which is a position he continues to hold. From 1998 to 2001, Mr. Valentis was the Commercial Manager for the L.G.Matsas shipping group. From 1996 through 1998, Mr. Valentis worked as a dry cargo chartering broker and from 1989 to 1995 he was involved in the commercial operation of drybulk vessels.

Mr. Valentis holds a MBA from Southern New Hampshire University. Mr. Valentis serves as a council member of the Independent Tanker Owners Association (INTERTANKO) and a member of the Greek Committee of NKK Classification Society.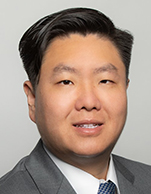 James Jang
Director of Research, Univest Securities LLC
James Jang is the Director of Research and a Senior Equity Research Analyst at Univest Securities, LLC. Mr. Jang joined and founded the Univest equity research platform in 2020.
Prior to joining Univest Securities LLC, Mr. Jang was a Managing Director and the Head of Maritime & Special Situations at Aegis Capital. Previously, Mr. Jang led the industrials, infrastructure, and clean-technology equity research platform at Maxim Group, LLC. Mr. Jang started his equity research career at Canaccord Genuity on the shipping and upstream E&P teams.
Before transitioning over to equity research, Mr. Jang was a Vice President at Meriel Partners, an aviation and maritime focused investment bank in Seoul, leading their ECA financing and private debt placement activities and was also the lead associate for DeltaPoint Capital Management, a buy-out private equity firm.
Mr. Jang received his B.A. from Binghamton University and his MBA from the William E. Simon Graduate School of Business at the University of Rochester.

WEBINAR STRUCTURE

The webinar will consist of a 30 minute expert discussion, which will be followed by a Q&A. This webinar will be archived and available for replay upon registration.

Q&A SESSION - Submitting Questions

Participants can submit questions to the panelists prior to or during the event through the special feature on the event page, or they can email them to us at questions@capitallink.com.

Achieve Maximum Visibility as the Exclusive Presenter/Sponsor of a Capital Link Webinar
When was the last time you were able to talk to a global audience about your company's products and services? We can help you do that with one of our cost-effective, high-return Webinars.
The Capital Link Shipping Webinar Series provides numerous live and on-demand playback investor webinars that are focused on topics of contemporary interest in the industry. As a sponsor of one of these webinars, your company will provide updates and enlightenment on issues of importance while aligning your organization with the interests of our audience. Sponsors of these webinars will receive brand recognition and exposure as well as the ability to offer a white paper or PowerPoint presentation at registration to webcast attendees so as to generate leads.

For more information on webinar sponsorship opportunities, please email forum@capitallink.com or call +1 212 661-7566.
Capital Link - New York - London - Athens
230 Park Avenue - Suite 1536 - NY - New York 10169, USA - Tel.: +1 212 661 7566 - Fax: +1 212 661 7526
10 Lower Grosvenor Place, London, SW1W 0EN, United Kingdom - Tel: +44 795 626 2380
40, Agiou Konstantinou Str, Suite A 5, 151-24 Athens, Greece - Tel. +30 210 6109 800 - Fax +30 210 6109 801

www.capitallink.com - www.capitallinkshipping.com - www.capitallinkportals.com
www.capitallinkforum.com - www.capitallinkwebinars.com