Speaker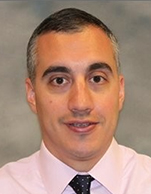 Jonathan Chappell
Fundamental Research Analyst | New York
Evercore ISI | Research | Fundamental

Jonathan Chappell is a Senior Managing Director in the Equity Research group, providing research coverage of marine transportation equities. Prior to joining Evercore, Mr. Chappell was an Executive Director at J.P. Morgan covering marine transportation and offshore services stocks from 2003-2011 and was an associate on the surface transportation research team from 1999-2003.

Mr. Chappell was ranked #1 in the 2020 Institutional Investor All-America Research poll for Shipping and he was previously ranked #2 in 2019, #3 in 2018, #2 in 2017, #3 in 2016, and Runner-Up in 2015. Mr. Chappell has also been consistently recognized for stock-picking and estimates accuracy over the years. Thomson Reuters named Mr. Chappell the #1 Earnings Estimator for the Marine Industry in 2016 and 2017, as well as #3 in Stock Selection for the Marine Industry in 2015. Additionally, he was ranked the #1 analyst for stock selection in the Wall Street Journal's 2012 Best on the Street rankings for industrial transportation.

Mr. Chappell earned a B.S. degree summa cum laude in Management-Finance from Binghamton University and is a CFA charter holder.