Real Inflation Risk Requires Real Assets
TUESDAY, MARCH 8, 2022
11:00 AM EST


Presented by:

Download Presentation
Overview
Many investors have never experienced the extensive risks and destructive portfolio impact that high inflation inflicts. Investors last faced inflation risk in the early-to-mid 2000s with the most notable bout of inflation occurring in the 1970s.

Over the last several months, the inflation debate has evolved from whether there would be any inflation at all to how high and how long it will last. With the first part of the debate seemingly settled and the answers to the magnitude and duration questions pointing toward higher and persistent, the need for investors to reconsider their portfolio exposures has taken on even more importance.

Join David Schassler, Portfolio Manager and Head of Quantitative Investment Solutions, for an examination of current inflation drivers and how to adapt allocations using real assets, including gold, commodities, and natural resources equities, to offset its potentially detrimental effects.

In this upcoming webcast, topics will include:

• What the Russia Ukraine conflict may mean for your portfolio

• Parallels to the High Inflation Regimes of the 1970s and 2000s

• Historical Real Asset Outperformance Compared to Traditional Assets

• Managing Portfolios to Hedge Inflation Risk in Today's Cycle
Presenter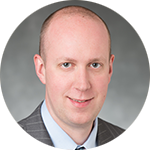 David Schassler
Portfolio Manager and Head of Quantitative Investment Solutions
VanEck Securities Corporation

WEBINAR STRUCTURE

The webinar will consist of a 40 minute expert discussion, which will be followed by a Q&A. This webinar will be archived and available for replay upon registration.

Q&A SESSION - Submitting Questions

Participants can submit questions to the panelists prior to or during the event through the special feature on the event page, or they can email them to us at questions@capitallink.com.

ABOUT VANECK SECURITIES CORPORATION

U.S. Disclosures

This material is for informational purposes only. The information presented does not involve the rendering of personalized investment, financial, legal, or tax advice. Certain statements contained herein may constitute projections, forecasts and other forward looking statements, which do not reflect actual results, are valid as of the date of this communication and are subject to change without notice. Information provided by third party sources are believed to be reliable and have not been independently verified for accuracy or completeness and cannot be guaranteed. The information herein represents the opinion of the author(s), but not necessarily those of VanEck.

No part of this material may be reproduced in any form, or referred to in any other publication, without express written permission of VanEck.

An investment in the Fund may be subject to risks which include, among others, in fund of funds risk which may subject the Fund to investing in commodities, gold, natural resources companies, MLPs, real estate sector, infrastructure, equities securities, small- and medium-capitalization companies, foreign securities, emerging market issuers, foreign currency, credit, interest rate, call and concentration risks, derivatives, cryptocurrency, cryptocurrency tax, all of which may adversely affect the Fund. The Fund may also be subject to affiliated fund, U.S. Treasury Bills, subsidiary investment, commodity regulatory (with respect to investments in the Subsidiary), tax (with respect to investments in the Subsidiary), risks of ETPs, liquidity, gap, cash transactions, high portfolio turnover, model and data, management, operational, authorized participant concentration, no guarantee of active trading market, trading issues, market, fund shares trading, premium/discount and liquidity of fund shares, and non-diversified risks. . Foreign investments are subject to risks, which include changes in economic and political conditions, foreign currency fluctuations, changes in foreign regulations, and changes in currency exchange rates which may negatively impact the Fund's returns. Small- and medium-capitalization companies may be subject to elevated risks.

Investing involves risk, including possible loss of principal. Please call 800.826.2333 or visit vaneck.com for a free prospectus and summary prospectus. An investor should consider the investment objective, risks, charges and expenses of the investment company carefully before investing. The prospectus and summary prospectus contain this and other information. Please read the prospectus and summary prospectus carefully before investing.

VanEck Securities Corporation, Distributor

CAPITAL LINK - DISCLAIMER

Founded in 1995, Capital Link provides Investor & Public Relations and Media services to several listed and private companies, including companies featured in these webinars. Our webinars, including the ones mentioned above, are for informational and educational purposes and should not be relied upon. They do not constitute an offer to buy or sell securities or investment advice or advice of any kind. The views expressed are not those of Capital Link which bears no responsibility for them. In addition, Capital Link organizes a series of industry and investment conferences annually in key industry centers in the United States, Europe and Asia, all of which are known for combining rich educational and informational content with unique marketing and networking opportunities. Capital Link is a member of the Baltic Exchange. Based in New York City, Capital Link has presence in London, Athens & Oslo. For additional information please visit: www.capitallink.com


FOR FURTHER INFORMATION PLEASE CONTACT webinars@capitallink.com

Achieve Maximum Visibility as the Exclusive Presenter/Sponsor of a Capital Link Webinar
When was the last time you were able to talk to a global audience about your company's products and services? We can help you do that with one of our cost-effective, high-return Webinars.
The Capital Link Shipping Webinar Series provides numerous live and on-demand playback investor webinars that are focused on topics of contemporary interest in the industry. As a sponsor of one of these webinars, your company will provide updates and enlightenment on issues of importance while aligning your organization with the interests of our audience. Sponsors of these webinars will receive brand recognition and exposure as well as the ability to offer a white paper or PowerPoint presentation at registration to webcast attendees so as to generate leads.

For more information on webinar sponsorship opportunities, please email forum@capitallink.com or call +1 212 661-7566.
Capital Link - New York - London - Athens
230 Park Avenue - Suite 1536 - NY - New York 10169, USA - Tel.: +1 212 661 7566 - Fax: +1 212 661 7526
10 Lower Grosvenor Place, London, SW1W 0EN, United Kingdom - Tel: +44 795 626 2380
40, Agiou Konstantinou Str, Suite A 5, 151-24 Athens, Greece - Tel. +30 210 6109 800 - Fax +30 210 6109 801

www.capitallink.com - www.capitallinkshipping.com - www.capitallinkportals.com
www.capitallinkforum.com - www.capitallinkwebinars.com