DURATION: 45 MINUTES FOLLOWED BY Q&A SESSION
LISTEN TO OUR EXPERTS LIVE FROM YOUR OWN DESK
How the Ocean Shipping Reform Act Will Affect the Global Supply Chain
TUESDAY, JULY 26, 2022
11:00 AM ET


Presented by:

Overview
The webinar will focus on the U.S. Ocean Shipping Reform Act of 2022 signed into law by President Biden on June 16, 2022 - the first major U.S.-ocean shipping regulatory legislation in decades. Prompted by international supply chain issues, OSRA contains a number of provisions affecting common carriers in U.S. international trade. The law was criticized when it was considered as not addressing the real issues affecting the international supply chain. Much has been left to the discretion of the U.S. Federal Maritime Commission. The webinar will explore how OSRA will work in practice and what to expect in terms of changes affecting international carriers.
Moderator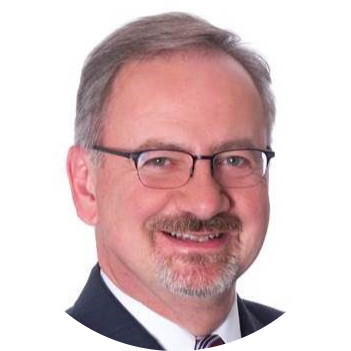 Mr. Charlie Papavizas, Chair, Maritime Practice - Winston & Strawn LLP


Panelists

Mr. Carl W. Bentzel, Commissioner - Federal Maritime Commission (FMC)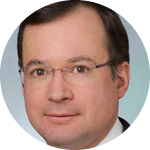 Mr. John Butler, CEO & President - World Shipping Council (WSC)



WEBINAR STRUCTURE

The webinar will consist of a 45 minute expert discussion, which will be followed by a Q&A. This webinar will be archived and available for replay upon registration.

Q&A SESSION - Submitting Questions

Participants can submit questions to the panelists prior to or during the event on the event page, or they can email them to us at questions@capitallink.com.

FORWARD LOOKING STATEMENTS

These webinars and presentations may contain "forward-looking statements." Statements that are predictive in nature, that depend upon or refer to future events or conditions, or that include words such as "expects," "anticipates," "intends," "plans," "believes," "estimates," "projects," "forecasts," "may," "will," "should" and similar expressions are forward-looking statements. These statements are not historical facts but instead represent only the beliefs of each participating Company regarding future results, many of which, by their nature are inherently uncertain and outside of the control of the Companies. Actual results may differ, possibly materially, from those anticipated in these forward-looking statements. For more information about risks and uncertainties associated with the participating companies, please refer to the regulatory filings of each participating company with the SEC.

ABOUT CAPITAL LINK

Founded in 1995, Capital Link provides Investor & Public Relations and Media services to several listed and private companies, including companies featured in these webinars. Our webinars, including the ones mentioned above, are for informational and educational purposes and should not be relied upon. They do not constitute an offer to buy or sell securities or investment advice or advice of any kind. The views expressed are not those of Capital Link which bears no responsibility for them. In addition, Capital Link organizes a series of industry and investment conferences annually in key industry centers in the United States, Europe and Asia, all of which are known for combining rich educational and informational content with unique marketing and networking opportunities. Capital Link is a member of the Baltic Exchange. Based in New York City, Capital Link has presence in London, Athens & Oslo. For additional information please visit: www.capitallink.com


FOR FURTHER INFORMATION PLEASE CONTACT webinars@capitallink.com

Achieve Maximum Visibility as the Exclusive Presenter/Sponsor of a Capital Link Webinar
When was the last time you were able to talk to a global audience about your company's products and services? We can help you do that with one of our cost-effective, high-return Webinars.
The Capital Link Shipping Webinar Series provides numerous live and on-demand playback investor webinars that are focused on topics of contemporary interest in the industry. As a sponsor of one of these webinars, your company will provide updates and enlightenment on issues of importance while aligning your organization with the interests of our audience. Sponsors of these webinars will receive brand recognition and exposure as well as the ability to offer a white paper or PowerPoint presentation at registration to webcast attendees so as to generate leads.

For more information on webinar sponsorship opportunities, please email forum@capitallink.com or call +1 212 661-7566.
Capital Link - New York - London - Athens
230 Park Avenue - Suite 1540 - NY - New York 10169, USA - Tel.: +1 212 661 7566 - Fax: +1 212 661 7526
10 Lower Grosvenor Place, London, SW1W 0EN, United Kingdom - Tel: +44 795 626 2380
40, Agiou Konstantinou Str, Suite A 5, 151-24 Athens, Greece - Tel. +30 210 6109 800 - Fax +30 210 6109 801

www.capitallink.com - www.capitallinkshipping.com - www.capitallinkportals.com
www.capitallinkforum.com - www.capitallinkwebinars.com