Managing Maritime Innovation in an Era of Change 2023 - 2050

Four Interactive Webinars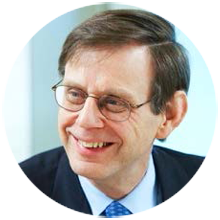 Presented by Dr. Martin Stopford
Thursday, June 1 at 10:00 am ET
Thursday, June 15 at 10:00 am ET
Thursday, June 29 at 10:00 am ET
Thursday, July 13 at 10:00 am ET


Overview
Starting on June 1st, 2023 at 10:00 am ET, and every second Thursday thereafter, four live WEBINARS will focus on innovation in the maritime industry and the strategic issues facing shipping companies and stakeholders today.

Hosted by Capital Link and presented by Dr. Martin Stopford, participating viewers can submit questions, comments and post their own views. The aim is to use each of the four webinars to focus on one key aspect of innovation.

The FIRST webinar will look at the business model, to understand what drives innovation; the SECOND at innovation in ship propulsion; the THIRD at innovation in ship systems. And the final FOURTH webinar, will focus on company strategy for managing through the years ahead.
2020 vs 2023
This 4-part webinar series is a follow up to the theme Dr. Stopford presented in April 2020, on "Coronavirus, Climate Change & Smart Shipping – Three Maritime Scenarios 2020 – 2050 Preparing for Changes that are "On the Cards". The pandemic is now over and we have had three years to think about the major changes which lie ahead – climate change, smart shipping and globalization. How can companies manage so much innovation at once? Dr. Stopford has further developed the model and updated the 2020 scenarios.
Registration is complimentary.

THURSDAY, JUNE 1, 2023 - View Presentation
WEBINAR 1: The business model for maritime innovation 2020-2050

As shipping enters an era of change, companies will need to make more decisions, with less information. So decisions that used to be routine, will be increasingly complex. This webinar is about how maritime change works; how to manage it; and the dynamic timeline between 2020 and 2050. It will be difficult because there has not been much innovative change in the last 30 years, but previous generations of shipping companies faced plenty. Between 1850 and 1914 steam technology took over; iron and steel hulls replaced wood; and cables replaced letters. Another was the transition from coal to oil; steam to diesel; riveted to welded hulls; air travel; and communications revolution between 1930 and 1970. Then the era of globalization between 1950 and 1970 triggered bulk and container transport systems. Now, phasing out carbon emissions; a new generation of digital technology; and new regional trade structures presenting opportunities for innovative shipping companies.

THURSDAY, JUNE 15, 2023 - View Presentation
WEBINAR 2: Innovative ship propulsion - when available & how effective?

In the second webinar we discuss the hard-core issues raised by decarbonization, making major innovation in ship propulsion inevitable in the decades ahead. After 50 years of stability, when the whole cargo fleet was powered by internal combustion engines burning HFO, the industry is confronted by two very different choices. The first is to continue with internal combustion engines (ICEs) burning various "green" fuels, all with different techno-economic characteristics, supplemented by carbon capture and sequestration (CCS). The second more controversial alternative is the all-electric ship, drawing energy from fuel cells using green fuel, batteries or small nuclear reactors. The webinar will review these options, looking at the dynamics of retrofitting, technical development, availability, cost and supply.



THURSDAY, JUNE 29, 2023 - View Presentation
WEBINAR 3: Innovative systems to improve performance & cut emissions

This webinar starts from the perspective that the rapidly evolving digital revolution has a big part to play in all aspects of transport performance. There are many digital tools to improve the performance of a company's fleet by information management, artificial intelligence, ship performance monitoring and optimization. Many can be retrofitted. This webinar will review digital systems, the opportunities for improving new buildings and existing vessels. Looking beyond the ship, logistics systems have not changed much in recent years, and the new systems are opening doors to many small but significant improvements in performance. Not easy, but an opportunity. The discussion ranges from fine tuning voyage performance to innovative cargo distribution systems, offering reductions in carbon and cost, door to door (CCDD).

THURSDAY, JULY 13, 2023 - View Presentation
WEBINAR 4: Shipping company strategies for innovation

Shipping companies have not needed to do much strategic planning in the last 40 years. Investment was in ships like the last one, but a bit (or a lot) bigger. With the limited technical change, as ship aged, they became serious competitors new buildings, because the market did not differentiate much, despite the difference in capital cost. An era of innovation calls for a different business model, and even small shipping companies will need to spend much more time developing strategy. This webinar will start with the innovation model and the profile of shipping companies operating in the markets today. It then uses case studies from the 1950s and 1960s to illustrate the sort of challenges faced by companies when innovation is suddenly on the agenda.

The webinar will discuss market trends, fundamentals, and the sector's outlook.
SPEAKER

WEBINAR STRUCTURE

Each webinar will consist of a 20 minute presentation, which will be followed by a Q&A. This webinar will be archived and available for replay.

Q&A SESSION - Submitting Questions

Participants can submit questions prior to or during the event through the feature on the event page, or they can email them to us at questions@capitallink.com.

ABOUT CAPITAL LINK

Founded in 1995, Capital Link provides Investor & Public Relations and Media services to several listed and private companies, including companies featured in these webinars. Our webinars, including the ones mentioned above, are for informational and educational purposes and should not be relied upon. They do not constitute an offer to buy or sell securities or investment advice or advice of any kind. The views expressed are not those of Capital Link which bears no responsibility for them. In addition, Capital Link organizes a series of industry and investment conferences annually in key industry centers in the United States, Europe and Asia, all of which are known for combining rich educational and informational content with unique marketing and networking opportunities. Capital Link is a member of the Baltic Exchange. Based in New York City, Capital Link has presence in London, Athens & Oslo. For additional information please visit: www.capitallink.com


FOR FURTHER INFORMATION PLEASE CONTACT webinars@capitallink.com

Achieve Maximum Visibility as the Exclusive Presenter/Sponsor of a Capital Link Webinar
When was the last time you were able to talk to a global audience about your company's products and services? We can help you do that with one of our cost-effective, high-return Webinars.
The Capital Link Shipping Webinar Series provides numerous live and on-demand playback investor webinars that are focused on topics of contemporary interest in the industry. As a sponsor of one of these webinars, your company will provide updates and enlightenment on issues of importance while aligning your organization with the interests of our audience. Sponsors of these webinars will receive brand recognition and exposure as well as the ability to offer a white paper or PowerPoint presentation at registration to webcast attendees so as to generate leads.

For more information on webinar sponsorship opportunities, please email forum@capitallink.com or call +1 212 661-7566.
Capital Link - New York - London - Athens
230 Park Avenue - Suite 1540 - NY - New York 10169, USA - Tel.: +1 212 661 7566
10 Lower Grosvenor Place, London, SW1W 0EN, United Kingdom - Tel: +44 795 626 2380
40, Agiou Konstantinou Str, Suite A 5, 151-24 Athens, Greece - Tel. +30 210 6109 800 - Fax +30 210 6109 801

www.capitallink.com - www.capitallinkshipping.com - www.capitallinkportals.com
www.capitallinkforum.com - www.capitallinkwebinars.com