Preview in browser

You are cordially invited to the Capital Link Webinar:
The New Greek Insolvency Code: A Unified Framework for Early Warning, Preventive Restructuring and Bankruptcy – Debt Release
PROGRAMME

October 6, 2020
Athens time
London time
New York time
17:00 – 17:05 pm
15:00 – 15:05 pm
10:00 – 10:05 am
Welcome
17:05 – 17:45 pm
15:05 – 15:45 pm
10:05 – 10:45 am
Presentations
17:45 – 18:00 pm
15:45 – 16:00 pm
10:45 – 11:00 am
Q&A SESSION SUBMITTING QUESTIONS
OVERVIEW

The webinar is intended to serve as an introduction to the new insolvency provisions expected to come into effect in Greece as of the beginning of 2021. The Code is styled Code for Debt Settlement and Second Chance.
This bill is no less than a revolution for Greece. It introduces a unified code for restructuring and bankruptcy of individual and corporate debt for the first time in the country's history. It implements directly the recent EU Directive on restructuring and insolvency (1023/2019) ahead of all other member states. As such, the new Code should also help Greece better participate in the EU banking and markets union.
WEBINAR STRUCTURE

The webinar will consist of a 40-minute expert discussion, which will be followed by a live Q&A session lasting for 15 minutes. This webinar will be archived and available for replay on demand upon registration.
FEATURED SPEAKERS

Moderator

Mr. Fotis Kourmousis
Secretary Special for Private Debt Management,
Ministry of Finance

Introduction: the new code and its 3 main axes (early warning, preventive restructuring, 2nd chance)
Panelist

Mr. Alexandros N. Rokas

Attorney at Law, Alexandros Rokas Law Office

Transfer of business as a restructuring tool
Panelist

Mr. Vasilis Portokallis
Judge in the Athens Court of Appeal for Civil and Criminal Cases


Changes to the judicial responsibilities stemming from the new Code
Q&A SESSION SUBMITTING QUESTIONS

Participants can submit questions to the panelists live during the event through the special feature on the event page (Q&A button), or they can email them prior or during the event to questions@capitallink.com
NOTE: This webinar will be available for replay after the live broadcast.
*Participants can submit questions prior to or during the event through the special feature on the event page or by emailing Capital Link at questions@capitallink.com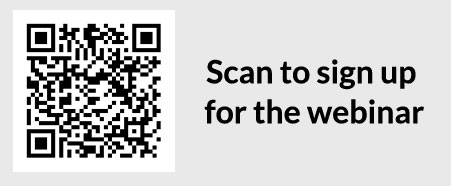 Capital Link is initiating a series of webinars at regular intervals aimed to raise the profile of Greece as a business and investment destination to a global investment community. The webinars will feature experts who will share their authoritative insight on a broad range of critical topics relevant to the economy and the business and investment opportunities in Greece and the broader region. Capital Link is known for hosting top quality physical and digital conferences around the world as well as a series of webinars and podcasts on a variety of industry, finance and investment topics. Capital Link's events combine top informational and education content with rich marketing and networking opportunities.
RECENT WEBINARS

© 2020 Capital Link, Inc. All Rights Reserved. The webinars are organized by Capital Link, a New York-based investor relations and financial communications firm. The views and opinions expressed in these webinars are those of the speakers, and do not reflect those of Capital Link, Inc. who takes no responsibility for them. The webinars are conducted for educational and informational purposes only and are not meant to provide advice of any kind. Capital Link expressly disclaims any liability for the webinars and the participants do so based on their own decision and at their own risk.
Athens – New York – London – Oslo – Limassol –Shanghai – Singapore – Hong Kong – Tokyo
230 Park Avenue, Suite 1536 | New York, NY 10169
T: (212) 661-7566 | F: (212) 661-7526
www.capitallink.com