Get More out of Your Gold Allocation
Presented by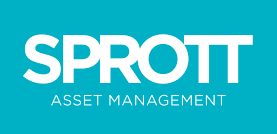 Tuesday, October 11 , 2016, 11:00 AM ET

4:00 PM LONDON | 5:00 PM PARIS | 6:00 PM ATHENS | 11:00 PM HONG KONG

DURATION: 40 MINUTES FOLLOWED BY Q&A SESSION

LISTEN TO OUR EXPERT PRESENTERS LIVE FROM YOUR OWN DESK

This webinar has been approved for 1 CFP/CIMA/CPWA CE Credit
Overview
Gold and gold stocks have enjoyed tremendous gains in 2016 following a multi-year bear market. In an environment where trillions of dollars of government bonds have negative yields and interest rates in some countries are at their lowest level in centuries, investors are reconsidering gold as a liquid, simple and effective portfolio diversifier. Join us as we discuss the key global factors driving gold and how to allocate your portfolio to gold.
The 8 factors that have driven gold and gold stocks to be among the best performing assets in 2016
How an allocation to gold can enhance portfolio diversification
Is there a more tax-efficient way to invest in gold?
How to get more out of your gold allocation
Featured Presenters






Edward Coyne
Executive Vice President, National Sales
Sprott Asset Management USA
Ed joined Sprott Asset Management USA, Inc. in January of 2016 with over 23 years of investment management and sales experience. Previously, he was a Principal and Investment Specialist at Royce & Associates, LLC for over 18 years. Prior to that, Ed worked with Zweig Mutual Funds and Neuberger Berman as a Regional Sales Director.








Trey Reik
Precious Metals Market Strategist
Sprott Asset Management USA
Mr. Reik is a Precious Metals Strategist at Sprott Asset Management USA. He has dedicated the past thirteen years to comprehensive analysis of publicly traded gold-mining companies, developing significant perspective on their intrinsic values under a wide range of market conditions. Additionally, Mr. Reik is a renowned commentator on gold markets and monetary policy, including policies and actions of global central banks, global conditions for money and credit, and factors affecting supply/demand conditions for gold bullion.



Webinar Structure

The webinar will consist of a 40-minute expert presentation, which will be followed by a Q&A lasting for 15 minutes. This webinar will be archived and available for replay upon registration.

Q&A Session - Submitting Questions

Participants can submit questions prior to or during the event through the special feature on the event page, or they can email them to Capital Link at questions@capitallink.com. The Q&A portion of the webinar is 10 minutes long.
This webinar is organized by Capital Link, a New York-based Investor Relations and Financial Communications firm.



Registrants can download the PowerPoint presentation from this webcast.

A FREE AND INVALUABLE RESOURCE





This webinar will also be available on demand at any time after the live broadcast.

Who Should Attend?

Broker-Dealers - Certified Financial Planners - Certified Trust and Financial Advisors - Closed-End Funds Issuers - Financial Advisors - Financial Media - Financial Planners - Hedge Fund Managers - Institutional Investors - Investment Consultants - Pension Fund Managers - Prime Brokers - Private Bankers


About Capital Link, Inc.



Capital Link is a New York-based investor relations and financial communications firm, which, among other activities, maintains a strategic focus on closed-end funds and ETFs.

Capital Link has developed specific investor outreach programs and IR tools focused on CEFs and ETFs in order to enhance their profiles among analysts, investors, and financial media.

In pursuit of this objective, Capital Link maintains websites dedicated to CEFs (www.CEFForum.com) and ETFs (www.ETFForum.com) that track the news and developments of all U.S. listed CEFs and ETFs, providing investors with a free information resource on these topics. The 15th Annual Closed-End Funds & Global ETFs Forum (www.CapitalLinkForum.com), considered a premier industry annual event, will take place in New York City on April 21, 2016, bringing together investors, analysts, wealth management professionals, and CEF and ETF industry participants. Capital Link also offers the "Closed-End Funds & Global ETFs Webinar Series (www.CapitalLinkWebinars.com)," an online interactive platform that is on CEFs, ETFs, and other pertinent industry topics. Open to the public, these virtual events provide an in-depth look into the CEF & ETF industry, and ground issues and timely topics in the context of the global economy, fostering a better understanding among participants.


Achieve Maximum Visibility as the Exclusive Presenter/Sponsor of a Capital Link Closed-End Funds & Global ETFs Webinar
When was the last time you were able to talk to a global audience about your company's products and services? We can help you do that with one of our cost-effective, high-return Webinars.
The Capital Link Closed-End Funds & Global ETF Webinar Series provides numerous live and on-demand playback investor webinars that are focused on topics of contemporary interest in the industry. As a sponsor of one of these webinars, your company will provide updates and enlightenment on issues of importance while aligning your organization with the interests of our audience. Sponsors of these webinars will receive brand recognition and exposure as well as the ability to offer a white paper or PowerPoint presentation at registration to webcast attendees so as to generate leads.

For more information on webinar sponsorship opportunities, please contact Nicolas Bornozis at funds@capitallink.com or call +1 212 661-7566.
Capital Link - New York - London - Athens
230 Park Avenue - Suite 1536 - NY - New York 10169, USA - Tel.: +1 212 661 7566 - Fax: +1 212 661 7526
Longcroft House,2-8 Victoria Ave, London, EC2M 4NS, U.K - Tel. +44(0) 203 206 1320 - Fax. +44(0) 203 206 1321
40, Agiou Konstantinou Str, Suite A 5, 151-24 Athens, Greece - Tel. +30 210 6109 800 - Fax +30 210 6109 801