OFAC Alert on Russian Oil Price Cap Enforcement & Evasion Implications
THURSDAY, APRIL 20, 2023
10:00 AM ET
Presented by:

<
Overview
In light of the Office of Foreign Assets Control's (OFAC) April 17, 2023 publication of an alert to warn U.S. persons about possible evasion of the Russian Oil Price Cap, this live webinar will provide a timely discussion with OFAC on the details of the alert, and regarding structure, implementation, monitoring and enforcement issues related to the Russian Oil Price Cap.

The discussion will also review potential deceptive practices and evasion attempts and will provide to shipowners, protection and indemnity clubs, flagging registries and commodities brokers/traders recommended measures to ensure Price Cap Compliance.

Following a live discussion, webinar participants can submit their questions during the webinar.
Speakers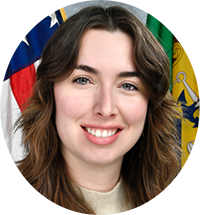 Mrs. Claire O'Neill McCleskey, Assistant Director, Compliance Office of Foreign Assets Control (OFAC) U.S. Department of the Treasury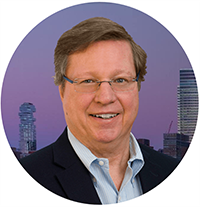 Mr. Bruce Paulsen, Partner Seward & Kissel



WEBINAR STRUCTURE

The webinar will consist of a 45 minute expert discussion, which will be followed by a Q&A. This webinar will be archived and available for replay upon registration.

Q&A SESSION - Submitting Questions

Participants can submit questions to the panelists prior to or during the event on the event page, or they can email them to us at questions@capitallink.com.


FOR FURTHER INFORMATION PLEASE CONTACT webinars@capitallink.com

Achieve Maximum Visibility as the Exclusive Presenter/Sponsor of a Capital Link Webinar
When was the last time you were able to talk to a global audience about your company's products and services? We can help you do that with one of our cost-effective, high-return Webinars.
The Capital Link Shipping Webinar Series provides numerous live and on-demand playback investor webinars that are focused on topics of contemporary interest in the industry. As a sponsor of one of these webinars, your company will provide updates and enlightenment on issues of importance while aligning your organization with the interests of our audience. Sponsors of these webinars will receive brand recognition and exposure as well as the ability to offer a white paper or PowerPoint presentation at registration to webcast attendees so as to generate leads.

For more information on webinar sponsorship opportunities, please email forum@capitallink.com or call +1 212 661-7566.
Capital Link - New York - London - Athens
230 Park Avenue - Suite 1540 - NY - New York 10169, USA - Tel.: +1 212 661 7566 - Fax: +1 212 661 7526
10 Lower Grosvenor Place, London, SW1W 0EN, United Kingdom - Tel: +44 795 626 2380
40, Agiou Konstantinou Str, Suite A 5, 151-24 Athens, Greece - Tel. +30 210 6109 800 - Fax +30 210 6109 801

www.capitallink.com - www.capitallinkshipping.com - www.capitallinkportals.com
www.capitallinkforum.com - www.capitallinkwebinars.com