Dry Bulk Shipping CEO Discussion Forum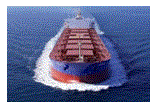 &nbsp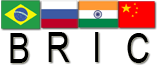 Dry Bulk Sector Trends & Emerging BRIC Economies
Brazil, Russia, India and China and their impact on Dry Bulk Shipping
Presented by
TUESDAY, JUNE 7, 2011 11:00 AM EDT

(4:00 PM LONDON) (5:00 PM PARIS) (6:00 PM ATHENS)

DURATION: 45 MINUTES FOLLOWED BY Q&A SESSION

LISTEN TO OUR EXPERT PANELISTS LIVE FROM YOUR OWN DESK

Media Partners


Overview
With well over half of the world's total seaborne dry bulk trade either originating from or destined for the Brazil, Russia, India, or China, the fate of the dry bulk shipping sector is inexorably linked to these developing nations. Furthermore, not only do the BRIC countries make up the majority of existing demand, but ship owners have staked the future of their businesses on continued robust demand growth from China and India as well as dry bulk supply growth from Brazil and to a lesser extent Russia. Despite dry bulk demand growth of 12% in 2010 and industry expectations for 2011 demand growth of over 5%, the Baltic Dry Index was down 46% in 2010 and is down another 25% since the start of 2011. Clearly a lack of demand is not to blame for the currently challenging state of the dry bulk shipping market, although flooding in Australia and the earthquake in Japan have compounded the problem. However, the real silver bullet has been the tremendous growth of new vessels entering the market with net fleet growth of 16% in 2010 and already another 5% thus far in 2011. Through the course of this webinar we will explore the potential for trade, specifically focused on that from BRIC countries, to absorb the existing oversupply of dry bulk vessels. Additionally, we will examine the future of vessel supply looking for a light at the end of the currently dark tunnel. As part of the discussion, several of the specific items to be targeted include:
What is impact of restrictive monetary policy from China and India on dry bulk demand?
Is infrastructure in BRIC nations keeping up with demand growth for the commodities?
How will Very Large Ore Carriers influence future trading dynamics?
How significant is recovery in Australia and Japan on balancing ship supply?
What strategies by ship owners can be used reduce supply and gain pricing power?
Introductory Remarks by:
Mr. Nicolas Bornozis,
President - Capital Link, Inc.
Moderated by:
Mr. Ben Nolan,
Director and Head of Shipping Research - Knight Capital
Featured Panelists
Mr. Michael Bodouroglou,
Chairman of the Board of Directors and Chief Executive Officer - Paragon Shipping (NYSE: PRGN)
Mr. Polys Hajioannou,
Chairman of the Board of Directors and Chief Executive Officer - Safe Bulkers (NYSE:SB)
Mr. Dale Ploughman,
Chairman of the Board of Directors and Chief Executive Officer - Seanergy Maritime Holdings Corp.(NASDAQ:SHIP)
Mr. Spyros Capralos,
Chief Executive Officer, President and Director - Star Bulk Carriers (NASDAQ:SBLK)
Panel Structure
The focus of the discussion (and the Q&A) will be only on sector trends and fundamentals, and not on company specifics or company recommendations. The discussion will cover the dry bulk sector including: current situation, demand/supply side, freight rates & asset values and shipping valuations.
Q&A Session - Submitting Questions
Participants can submit questions to the panelist prior to or during the event through the special feature on the event page, or they can email them to us at
questions@CapitalLinkWebinars.com
.
The Dry Bulk Shipping Sector Forum is organized by Capital Link, a New York-based Investor Relations and Financial Communications firm.

Registrants can download the PowerPoint Presentation from this webcast

A Free and Invaluable Resource





This webinar will also be available on demand at any time after the live broadcast
Transcript
A transcript of the panel discussion will be publicly available at no cost within approximately 48 hours after the event and those interested can request it when they register for the event or afterwards through the event page at websites indicated.
Who Should Attend?
Buy Side Analysts and Portfolio Managers - Chief Investment Officers - Chief Risk Officers - Commercial Bankers o Energy & Commodities Traders - Financial Advisors - Financial Planners - Hedge Fund Managers - Institutional Sales - Investment Bankers - Law Firms - Private Bankers - Private Equity Firms - Registered investment Advisors - Retail Brokers - Sell Side Analysts - Ship Brokers - Ship Charterers - Ship Operators - Ship Owners - Sovereign Wealth Funds
Bios
Mr. Ben Nolan, CFA
Director and Head of Shipping Research
Knight Capital


Ben Nolan joined Knight Capital in April 2011 and serves as director and head of shipping research covering tanker, dry bulk, container, and specialty shipping companies with a focus on both equity and debt capital. Mr. Nolan previously spent six years working at Jefferies & Company in Houston, TX most recently in the roll of Vice President following equity within the shipping sector. Prior to Jefferies, Mr. Nolan worked as corporate financial analyst for EOG Resources developing a background in the oil and gas business. Mr. Nolan graduated from Texas A&M University with a Bachelor of Business Administration in Finance in 2000 and received his Master of Business Administration from the Bauer College of Business at the University of Houston in 2003. Mr. Nolan is also a CFA charterholder.
Mr. Michael Bodouroglou
Chairman of the Board and Chief Executive Officer
Paragon Shipping (NYSE: PRGN)
Michael Bodouroglou, the founder and Chief Executive Officer of Paragon Shipping, has been involved in the shipping industry in various capacities for more than 25 years. He has served as Paragon Shipping's chairman and chief executive officer since the Company was founded in June 2006. He is also the founder and chief executive officer of ?ox-Ships and he has served as Box-Ships chairman and chief executive officer since the Company was founded in May 2010.
Mr. Bodouroglou has owned and operated tanker and drybulk vessels since 1993. He is the founder of Allseas Marine S.A. which serves as the technical and commercial managing company to the Paragon fleet. Prior to 1993, Mr. Bodouroglou was employed as a technical superintendent supervising both tanker and drybulk vessels for various shipping companies.
In 1977 Mr. Bodouroglou graduated with honours from the University of Newcastle-upon-Tyne in the United Kingdom with a Bachelor of Science in Marine Engineering and in 1978 he was awarded a Masters of Science in Naval Architecture. Mr. Bodouroglou is a member of the Cayman Islands Shipowners' Advisory Council and is also a member of the Board of Academic Entrepreneurship of the Free University of Varna, Bulgaria. Mr. Bodouroglou serves as a member of the Hellas Committee of the classification society GL (Germanischer Lloyd) and RINA (Registro Italiano Navale). Mr. Bodouroglou is the Honorary Consul for the Slovak Republic in Piraeus.
Mr. Polys Hajioannou
Chairman of the Board of Directors and Chief Executive Officer
Safe Bulkers (NYSE:SB)
Polys Hajioannou is the Chief Executive Officer of Safe Bulkers, Inc. and has been Chairman of the company's board of directors since 2008. Mr. Hajioannou also serves with the company's Manager, and prior to its inception, the company's Manager's predecessor, Alassia Steamship Co., Ltd., which he joined in 1987. Mr. Hajioannou was elected as a member of the board of directors of the Union of Greek Shipowners in 2006 and served on the board until February 2009. Mr. Hajioannou is also a founding member of the Union of Cyprus Shipowners. Mr. Hajioannou holds a bachelor of science degree in nautical studies from Sunderland University.
Mr. Dale Ploughman
Chairman of the Board of Directors and Chief Executive Officer
Seanergy Maritime Holdings Corp.(NASDAQ:SHIP)
Dale Ploughman has served as Chairman of Seanergy's board of directors since July 21, 2010 and as chief executive officer since May 20, 2008. He has over 45 years of shipping industry experience. Since 1999, Mr. Ploughman has been the chairman of South African Marine Corporation (Pty) Ltd., a dry bulk shipping company based in South Africa and affiliate to members of the Restis family, and the chairman of the Bahamas Ship Owners Association. In addition, Mr. Ploughman has served as president, chief executive officer and a director of Golden Energy Marine Corp. since February 2005. Mr. Ploughman also serves as president and chief executive officer of numerous private shipping companies controlled by members of the Restis family.
From 1989 to 1999, Mr. Ploughman was the president of Great White Fleet, a fleet owned by Chiquita Brands International Inc., which was one of the largest shipping carriers to and from Central America. Mr. Ploughman has previously worked as president and chief executive officer of Lauritzen Reefers A.S., a shipping company based in Denmark, the managing director of Dammers and Vander Hiede Shipping and Trading Inc., a shipping company based in the Netherlands and as the chairman of Mackay Shipping, a shipping company based in New Zealand. He holds degrees in Business Administration and Personnel Management and Master's level Sea Certificates and was educated at the Thames Nautical Training College, HMS Worcester.
Mr. Spyros Capralos
Chief Executive Officer, President and Director
Star Bulk Carriers (NASDAQ: SBLK)
Spyros Capralos is the President and Chief Executive Officer of the public listed shipping company Star Bulk Carriers Corp. since February 7, 2011. From 2004 until October 2010, Mr. Capralos served as Chairman (Executive) of the Athens Exchange and CEO of the Hellenic Exchanges Group. From 2008 to 2010 he served as President of the Federation of European Securities Exchanges (FESE). He has been elected President of the Hellenic Olympic Committee for a 4 year term.
From 2000 to 2004 he has held the positions of the General Secretary for the Olympic Games of the Ministry of Culture and of the Executive Director and Deputy Chief Operating Officer of the Organizing Committee for the ATHENS 2004 Olympic Games. Between 1990 and 2000, he has served as Deputy Governor (Executive) of the National Bank of Greece, Chairman of ETEVA Bank, Chairman of the Insurance Company ASTIR, Managing Director of EPIRUS Co., Managing Director of EFG Balkan Investments, Managing Director of Bank of Athens, following a ten-year international banking career with Bankers Trust Company (Paris, New York, Athens, Milan, London).
Champion of Greece in Swimming (1969-1975), he participated as a water polo athlete in the 1980 and 1984 Olympic Games (Moscow and Los Angeles), while in 1996 he was appointed as Head of the Greek Olympic Team in the Olympic Games of Atlanta. Born in Athens in 1955, he studied Economics at the University of Athens and earned his Master's Degree in Business Administration from INSEAD in France. Apart from Greek he speaks English, French and Italian fluently.
Mr. Nicolas Bornozis
President
Capital Link, Inc.
Since 1996 Mr. Nicolas Bornozis is the founder, President and CEO of Capital Link, Inc., an international investor relations and financial advisory group. It assists listed companies and capital markets related organizations to develop and maintain access to European and North American investors. Capital Link has offices in New York, London and Athens and is a leader in investor relations for listed shipping companies, U.S. Closed-End Funds and ETFs and international companies accessing the U.S. and European markets.
He also established and managed, Alexander Capital, L.P, a US broker-dealer firm, which developed brokerage and investment banking business in North America with the Greek, Egyptian and Russian markets. Sold the company at the end of 2003 to a group of US investors representing Russian interests. Between 1998 and 2002, he also established and managed Alexander Asset Management, Inc. which handled portfolios invested in the Greek and European equity markets.
Prior to Capital Link (1988-1995), he served as President and CEO of CCF International Finance Corp. (CCF IFC), the US broker/dealer subsidiary of Credit Commercial de France, now part of HSBC, and worked at the International Department of Bankers Trust Company in New York (1982-1984) and then at the Commercial Banking operation of CCF in New York (1985-1987) focusing on the financing of Wall Street firms and shipping.
He holds an MBA from Harvard Business School (1982) and a Law Degree from the University of Athens (1979(, in Greece with specialization in commercial and corporate law and is a graduate of Athens College in Greece.
For a period of twelve years he was a Visiting Lecturer on International Banking and Finance at the City University Business School (Department for Shipping Trade and Finance) in London, United Kingdom. Also, he served as Chairman of the Investment Management Committee of the Harvard Business School Club in New York
About Knight Capital

Knight Capital Group, Inc. (NYSE: KCG) is global financial services firm that provides Equity and Debt capital markets services to corporate issuers and market access and trade execution services across multiple asset classes to buy- and sell-side firms. Knight's hybrid market model features complementary electronic and voice trade execution services in global equities and fixed income as well as foreign exchange, futures and options.
The firm is consistently ranked as the leading source of off-exchange liquidity in U.S. equities.
For additional information, please visit: www.knight.com.
About Paragon Shipping Inc. (NYSE: PRGN)

Paragon Shipping Inc. is an Athens, Greece-based international shipping company specializing in the transportation of drybulk cargoes. The Company's current fleet consists of eleven drybulk vessels with a total carrying capacity of 747,994 dwt.
For further information please visit the Company's website at www.paragonship.com.
About Safe Bulkers (NYSE:SB)

Safe Bulkers inc. is an international provider of marine drybulk transportation services, transporting bulk cargoes, particularly coal, grain and iron ore, along worldwide shipping routes for some of the world's largest users of marine drybulk transportation services. The Company's common stock is listed on the NYSE, where it trades under the symbol "SB". The Company's current fleet consists of 16 drybulk vessels, all built post-2003, and the Company has contracted to acquire 11 additional drybulk newbuild vessels to be delivered at various times through 2014.
For further information please visit the Company's website at www.safebulkers.com
About Seanergy Maritime Holdings Corp.(NASDAQ:SHIP)

Seanergy Maritime Holdings Corp. is a Marshall Islands corporation with its executive offices in Athens, Greece. The Company is engaged in the transportation of dry bulk cargoes through the ownership and operation of dry bulk carriers.
The Company's current fleet consists of 20 drybulk carriers (four Capesize, three Panamax, two Supramax, one Handymax and ten Handysize vessels) with a total carrying capacity of approximately 1,292,544 dwt and an average fleet age of 13.5 years.
The Company's common stock and warrants trade on the NASDAQ Global Market under the symbols "SHIP" and "SHIP.W", respectively.
For further information please visit the Company's website at www.seanergymaritime.com
About Star Bulk Carriers (NASDAQ:SBLK)

Star Bulk is a global shipping company providing worldwide seaborne transportation solutions in the dry bulk sector. Star Bulk's vessels transport major bulks, which include iron ore, coal and grain and minor bulks such as bauxite, fertilizers and steel products. Star Bulk was incorporated in the Marshall Islands on December 13, 2006 and maintains executive offices in Athens, Greece. Its common stock trades on the Nasdaq Global Market under the symbol "SBLK". Currently, Star Bulk has an operating fleet of eleven dry bulk carriers, definitive agreements to build two Capesize vessels and definitive agreements to acquire two Capesize vessels. The total fleet consists of fifteen vessels, seven Capesize, and eight Supramax dry bulk vessels with a combined cargo carrying capacity of 1,626,721 deadweight tons. The average age of the current operating fleet is approximately 11 years.
For further information please visit the Company's website at www.starbulk.com
About Capital Link

Capital Link is a New York-based Investor Relations and Financial Communications firm. Capitalizing on our in-depth knowledge of the shipping industry and capital markets, Capital Link has made a strategic commitment to the industry becoming the largest provider of Investor Relations and Financial Communications services to international shipping companies listed on the US and European Exchanges. Capital Link's headquarters are in New York with a presence in London and Athens.
In our effort to enhance the information flow to the investment community and contribute to improving investor knowledge of shipping, Capital Link has undertaken a series of initiatives beyond the traditional scope of our investor relations activity, such as:
www.CapitalLinkShipping.com: A web based resource which provides information on the major shipping and stock market indices, as well as on all shipping stocks. It also features industry reports from major industry participants and interviews with CEOs, analysts and other market participants. The information on the website is not an offer to buy or sell any kind of securities nor does it constitute investment advice of any kind. Capital Link does not represent or warrant the accuracy of the information in this site. The user of the site acknowledges that he/she accesses the information at his/her own risk and cannot hold Capital Link liable for any matter in any way and will use the website in accordance with the Terms and Conditions specified on the website.
Weekly Capital Link Shipping eNewsletter: Weekly distribution to an extensive audience in US & European shipping investor community.
Sector Forums & Webinars: Periodically, we organize panel discussions among CEOs and analysts on various shipping sectors (containers, dry bulk, tankers) and on other topics of interest.
Capital Link Investor Shipping Forums: in New York, Athens and London, which bring together investors, financial advisors, listed companies CEOs, analysts, and shipping industry participants.
www.MaritimeIndices.com: Capital Link Maritime Indices: Capital Link developed and maintains a series of stock market maritime indices which track the performance of U.S. listed shipping stocks (CL maritime Index, CL Dry Bulk Index, CL Tanker Index, CL Container Index, CL LNG/LPG Index, CL Mixed Fleet Index, CL Shipping MLP Index - Bloomberg page: CPLI).
Achieve Maximum Visibility as the Exclusive Presenter/Sponsor of a Capital Link Shipping Webinar
When was the last time you were able to talk to a global audience about your company's products and services? We can help you do that with one of our cost-effective, high-return Webinars.
The Capital Link Shipping Webinar Series provides numerous live and on-demand playback investor webinars throughout 2011 focused on topics of contemporary interest in the global shipping industry. As a sponsor of one of these webinars, your company will provide updates and enlightenment on issues of importance while aligning your organization with the interests of our audience. Sponsors of these webinars receive recognition and exposure for their brand, as well as the ability to offer a white paper or powerpoint presentation at registration to webcast attendees to generate leads.
For more information on webinar sponsorship opportunities, please contact
Vincent Tricoli
at
vtricoli@capitallink.com
or call +1 212 661-7566.
Capital Link - New York - London - Athens
230 Park Avenue • Suite 1536 • New York • New York 10169, USA • Tel.: +1 212 661 7566 • Fax: +1 212 661 7526
Longcroft House,2-8 Victoria Avenue, London, EC2M 4NS, U.K • Tel. +44(0) 203 206 1320 • Fax. +44(0) 203 206 1321
40, Agiou Konstantinou Str, Suite A 5, 151-24 Athens, Greece • Tel. +30 210 6109 800 • Fax +30 210 6109 801

www.capitallink.com • www.capitallinkshipping.com • www.capitallinkforum.com
www.capitallinkwebinars.com • www.capitallinkportals.com