Global Trends in the ETF Marketplace

Presented by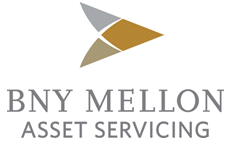 THURSDAY, APRIL 21, 2011 11:00 AM EDT

DURATION: 20 MINUTES FOLLOWED BY Q&A SESSION

LISTEN TO OUR EXPERT LIVE FROM YOUR OWN DESK

Free Download of the Powerpoint Presentation

Media Partner

Overview
Exchange-Traded Funds: A Catalyst for Change and Growth
The Exchange Traded Fund, or ETF, industry is characterized by two key elements: rapid evolution and exponential growth, both in terms of number of products and assets under management.
ETF assets recently hit $1 trillion in the United States and more than $1.5 trillion in total assets globally. While a drop in the bucket compared to the size of the global funds industry, it is their exponential growth - more than 45 percent last year alone - that demonstrates their ever increasing popularity as a flexible and cost-efficient tool capturing the interests of investors around the globe.
ETFs are an exciting instrument that can be used as a simple and efficient way to invest. These baskets of securities - bonds, stocks, commodities or currencies are listed on major stock exchanges and trade just like stocks, in real time, throughout the world. Investors can implement the same strategies with an ETF that they could do with a normal stock, including short selling, buying on margin and relying upon stop losses, but coupled with the demonstrated benefits of diversification and low cost.
So what's next for ETFs? Join Joseph Keenan, Managing Director, Global Financial Institutions, BNY Mellon Asset Servicing as he offers his insight on Exchange Traded Funds. At BNY Mellon, they believe the industry is primed for continued exponential growth, and they assert that there are significant reasons for the great potential of these products.
Who Should Attend?
Broker-Dealers - Certified Financial Planners - Certified Trust and Financial Advisors - Exchange Traded Funds Issuers - Financial Advisors - Financial Media - Financial Planners - Hedge Fund Mangers - Index Providers - Institutional Investors - Insurance Companies - Investment Consultants - Lawyers - Pension Fund Managers - Prime Brokers - Private Banks - Registered Investment Advisors
Featured Speaker:
Joseph F. Keenan
Managing Director
Global Financial Institutions
BNY Mellon Asset Servicing

Joe is responsible for several key segments within the Global Financial Institutions sector of BNY Mellon Asset Servicing including: North American Banks, Third Party Asset Managers; Non-Registered, Closed-End and Custody Only Mutual Funds, and Unit Investment Trusts. Joe is also the Global Head of the Exchange Traded Funds Services business and the President of BNY Mellon Illinois Trust Company.

Joe has over twenty five years experience in the financial services industry. Prior to the merger of The Bank of New Company, Inc. and Mellon Financial Corporation, Joe joined The Bank of New York in 1985 in a customer service capacity for our mutual fund and unit investment trust company clients. He later served as the Bank's Business Manager for Mutual Fund Services in San Francisco and in 1998, Joe returned to the Wall Street headquarters to spearhead sales and marketing efforts for our Global Fund Services.

In early 2000, he was named Global Product Manager of Exchange Traded Products at the Bank, responsible for all sales and marketing of the Bank's specialized services to meet the needs of the rapidly expanding Exchange Traded Fund marketplace. Joe has been interviewed by leading financial publications and websites including: The Wall Street Journal, Financial Times, The New York Times, American Banker, Pensions and Investments, Global Finance, Business 2.0, Forbes.com, IndexFunds.com, and Morningstar.com.

Joe has a B.A. in English Literature and Communications from the University of Michigan, and an M.B.A. in Finance from New York University's Stern School of Business.
Introductory Remarks by:
Mr. Nicolas Bornozis, President - Capital Link, Inc.
Q&A Session - Submitting Questions
Participants can submit questions to the panelist prior to or during the event through the special feature on the event page, or they can email them to us at
questions@CapitalLinkWebinars.com
.
The Exchange Traded Funds Webinar is organized by Capital Link, a New York-based Investor Relations and Financial Communications firm.

Registrants can download the PowerPoint Presentation from this webcast

A Free and Invaluable Resource





This webinar will also be available on demand at any time after the live broadcast
About BNY Mellon

BNY Mellon is a global financial services company focused on helping clients manage and service their financial assets, operating in 36 countries and serving more than 100 markets. BNY Mellon is a leading provider of financial services for institutions, corporations and high-net-worth individuals, providing superior asset management and wealth management, asset servicing, issuer services, clearing services and treasury services through a worldwide client-focused team. It has $24.4 trillion in assets under custody and administration and $1.14 trillion in assets under management, services $12.0 trillion in outstanding debt and processes global payments averaging $1.6 trillion per day. BNY Mellon is the corporate brand of The Bank of New York Mellon Corporation. Additional information is available at
www.bnymellon.com
.
About Capital Link

Capital Link is a New York-based investor relations and financial communications firm which among other activities maintains a strategic focus on Closed-End Funds and ETFs.
Capital Link has developed specific media, investor outreach programs and IR tools focused on CEFs and ETFs aimed to enhancing the profile of CEFs and ETFs among analysts, investors and the financial media.
In this context, Capital Link maintains websites dedicated to CEFs (
www.CEFForum.com
) and ETFs (
www.ETFForum.com
) that track the news and developments of all US listed CEFs and ETFs providing investors with a free information resource on these topics. The 10th Annual Closed-End Funds & Global ETFs Forum (
www.CapitalLinkForum.com
), considered a top industry annual event, will take place in New York City on April 27, 2011 and brings together investors, analysts, and CEF and ETF industry participants. Finally, Capital Link Webinars (
www.CapitalLinkWebinars.com
) is an open online interactive platform that hosts regularly webinars on CEFs, ETFs and other industry topics, such as the global economy and maritime shipping fostering better understanding of these topics in the investment community.
Achieve Maximum Visibility as the Exclusive Presenter/Sponsor of a Capital Link Closed-End Funds & Global ETFs Webinar
The Capital Link Closed-End Funds & Global ETFs Webinar Series provides numerous live and on-demand playback investor webinars throughout the year focused on topics of contemporary interest in the industry. As a sponsor of one of these webinars, your company will provide updates and enlightenment on issues of importance while aligning your organization with the interests of our audience. Sponsors of these webinars receive recognition and exposure for their brand, as well as the ability to offer a white paper or powerpoint presentation at registration to webcast attendees to generate leads.
For more information on webinar sponsorship opportunities, please contact
Vincent Tricoli
at
vtricoli@capitallink.com
or call +1 212 661-7566.
Capital Link - New York - London - Athens

230 Park Avenue • Suite 1536 • NY • New York 10169, USA • Tel.: +1 212 661 7566 • Fax: +1 212 661 7526
Longcroft House,2-8 Victoria Ave, London, EC2M 4NS, U.K • Tel. +44(0) 203 206 1320 • Fax. +44(0) 203 206 1321
40, Agiou Konstantinou Str, Suite A 5, 151-24 Athens, Greece • Tel. +30 210 6109 800 • Fax +30 210 6109 801

www.capitallink.com • http://cef.capitallink.com • http://etf.capitallink.com
www.capitallinkforum.com • www.capitallinkwebinars.com • www.capitallinkportals.com